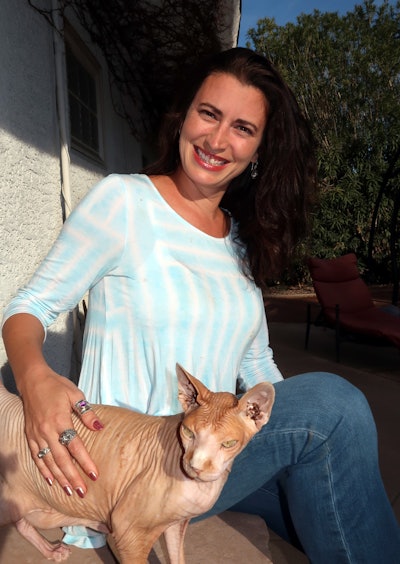 Stephanie Roberts believes in treating everyone she meets with great courtesy, care and compassion. That's because, before she entered the trucking business, she was in customer service for 20 years. She worked in the Las Vegas restaurant and bar business and figured it was time to make a career change that didn't include dealing with drunks. She had no idea how to drive a truck but went to truck driving school and took to it right away.
Roberts and her husband, Frank, hired on with FedEx Custom Critical and she says she loves the lifestyle change. "I was getting in a rut and this gave me a chance to see the country," she says.
The couple are leased to HYSG LLC and travel with their hairless cat, Gargoyle.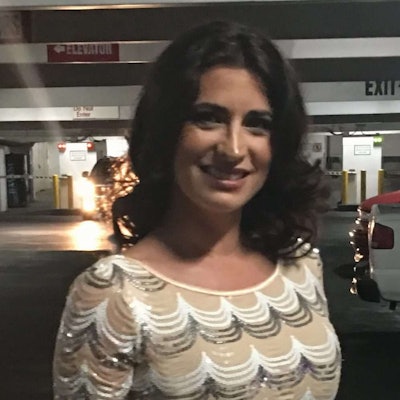 The Lewisville, Texas, beauty is one of the 10 Overdrive's Most Beautiful finalists. She says she's got a gypsy soul, a hippie heart and fairy spirit, and finds the trucking life perfectly suited to her love of traveling. She constantly gets asked if she's "really a trucker," and gets a kick out of upending stereotypes about what female truckers should look like. "I believe that beauty has to do with attitude and personality. Everyone knows that looks fade but it's how you treat others that really counts."
Frank wrote about his wife's inner beauty when he submitted her for the contest. "What makes Stephanie beautiful both inside and out is her sincerity and unrelenting commitment to leaving every place she visits better than she found it. In a world where everyone is rushed and tend to forget that others live in it, Stephanie will be the first to smile and ask a cashier who is having a bad day, how their day is going. She's the one that will stop to pick up trash that has been left by others too lazy to put it away where it belongs. She treats both shippers, receivers and others she comes in contact as human beings."