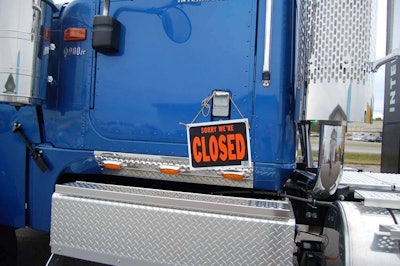 A Kentucky-based truck driver has been effectively shut down by the Federal Motor Carrier Safety Administration following an accident last month in which the driver crossed a median and struck two cars, causing multiple collisions.
Dalton McCoy Lampley was driving eastbound on I-24 in Kentucky on March 17 when he crossed the median into the westbound lanes. After striking two cars, Lampley continued driving with police in pursuit, leaving the interstate and driving into Calvert City, Ky., according to FMCSA.
Police set up spike strips along the roadway, but Lampley changed lanes to drive directly toward the police officer, who was able to get out of the way and escape injury. His truck later became disabled, where he was arrested and charged with reckless driving, assault, criminal mischief and resisting arrest.
The driver told officers after his arrest he had used a Schedule II controlled substance that day, as well as the days leading up to his arrest.