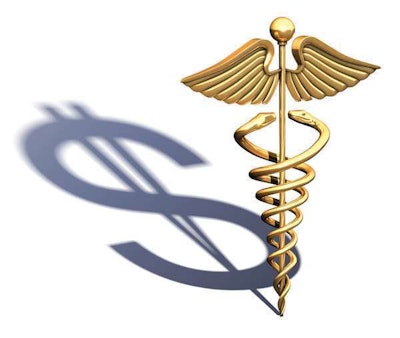 The cost of Department of Transportation physicals has increased since the National Registry of Certified Medical Examiners was launched in 2014, according to drivers who participated in an American Transportation Research Institute survey.
To be listed on the NRCME, medical examiners are required to pass a test so they can then issue medical certificates to truckers. ATRI, which conducted the survey with the Mayo Clinic in September and October, found that drivers don't believe the quality of the exams has increased despite the increased costs. Many drivers (nearly 40 percent) responding to the survey said their costs for a medical exam range between $75 and $124.
More than 900 drivers participated in the survey, 25.6 percent of which were leased owner-operators and 11.6 percent were owner-operators with their own authority. The remaining 62.8 percent of participating drivers were company drivers.
The study found that when certified medical examiners (CMEs) are required to renew their certifications, the impact of the costs are passed on to drivers. According to ATRI's research, 15.3 percent of CMEs said they have quit performing DOT physicals or will quit when they have to renew, which ATRI says could reduce access to DOT physicals for drivers and drive up costs.
Of the drivers who participated in the study, less than 20 percent said they used the NRCME to find a medical examiner, and nearly 48 percent said they were told by their employer where to go.
Additionally, 5.9 percent of drivers who took the survey were not issued their medical certificate on the day of their exam, with the primary reason being that more medical records were requested by the medical examiner, followed by the driver having a condition that required treatment before certification.
More than 300 carriers participated in the survey, too, with three-quarters of carrier respondents saying they pay for driver medical certification. Nearly half (49 percent) said they direct which clinic drivers must go to for their medical exams.