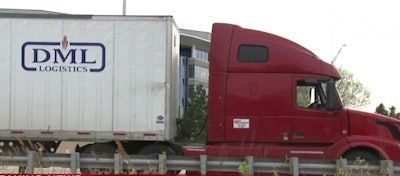 UPDATE: Police have arrested and charged a tow-truck driver for the alleged murder of Munoz. Authorities called the shooting a "road-rage incident."
A Florida truck driver was shot and killed Friday, April 21, while he was driving eastbound on I-88 in Illinois.
According to a report from ABC-7, another vehicle traveling eastbound on the interstate fired a gun into the Volvo driven by Eduardo Munoz, 43, of Sunrise, Fla. Munoz was able to pull the truck over to the shoulder of the Interstate after he was struck.
The report says Munoz was transported to a local hospital, where he died from the gunshot. The trailer Munoz was hauling belonged to DML Logistics, a trucking company based in Vernon Hills, Ill.
ABC-7 also reports the shooting is still under investigation, and no one is in custody.