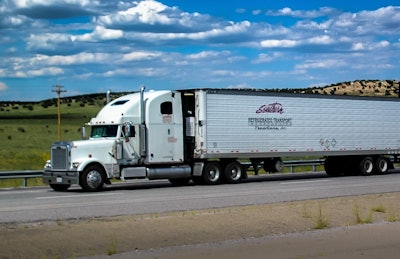 Southern Refrigerated Transport, a subsidiary of Covenant Transportation, plans to ask the courts to reconsider a recent order that could put the carrier on the hook for a  nearly $6 million claim against a stolen load of pharmaceuticals.
A Columbus, Ohio, federal district court last week set a May 18 deadline for Southern Refrigerated Transport Inc. to file a motion to reconsider 2014 ruling against the carrier. The broker at the heart of the case, Excel Inc., has until May 30 to respond.
The case involves a 2008 load of pharmaceuticals shipped by German drug company Sandoz Inc., who says the shipment on the stolen SRT truck had a market value of $8.6 million. Sandoz isn't a party to the lawsuit, but assigned its claim to Excel, which brokered the shipment.
Excel in turn pushed the claim to SRT. A federal court in 2014 ruled in favor of broker Excel, determining the Texarkana-based SRT owed Sandoz $6 million for the lost load.
SRT has maintained it only owes just shy of $60,000, saying its contract with the broker limited its liability for such loads. SRT also argues it's protected by the federal Carmack Amendment. The law assigns strict liability to motor carriers for actual loss or injury, but carriers can establish rates where liability is limited if certain requirements are met. However, SRT's liability was capped at $100,000 and shippers were not been given options of paying more for a higher limit or less for a lower limit.
"We were of course disappointed with certain aspects of the district court's decision," Covenant said in a statement. "But remain confident in both our legal position and in our system of justice."
Exel sought recovery of the market value of the shipment while the carrier argued for replacement cost. But which measure is to be used is dependent on whether Sandoz lost sales and neither side offers conclusive evidence on this, Senior Judge James Graham wrote.
SRT asserted damages should be the replacement value of $2.4 million, while Sandoz estimates a replacement cost of nearly $5.8 million.