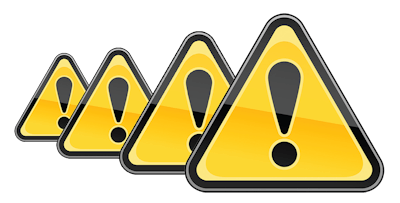 While the Federal Motor Carrier Safety Administration has taken steps to hone in on high-risk carriers — and intervene more quickly for investigations — the agency must continue to improve its intervention tactics, according to a report issued Thursday by the Department of Transportation's Office of Inspector General.
The OIG was tasked by the 2015 FAST Act highway law to review FMCSA's intervention methods, identify any weaknesses and make recommendations as to how it can improve the process it uses to prioritize high-risk carriers and perform compliance reviews more quickly.
Congress called for the review in part because of a report issued in 2014 by the National Transportation Safety Board that questioned the agency's oversight of carriers' safety. The NTSB report cited several fatal crashes that involved carriers that, according to NTSB, had been identified by FMCSA as high-risk. The agency had not intervened for a review or investigation of any of the carriers involved in those crashes, NTSB says, despite having known they were safety hazards.
At the beginning of 2016, FMCSA altered its intervention methods in an attempt to better target high-risk carriers, partly in response to the criticisms in recent years. The agency altered parts of its Compliance, Safety, Accountability program to better hone-in on safety averse carriers and shortened its intervention timeline from 12 months to 90 days.
The OIG report notes that in 2016, after implementing the changes, "FMCSA completed an investigation of high-risk carriers, on average, within 1.2 months, compared to 7.2 months under the previous policy."
Both policy changes made in 2016 — narrowing its focus to the most at-risk carries and shortening the review window — helped mitigate some of the concerns uncovered by NTSB in 2014. For instance, last year, the agency targeted 187 carriers per month, as compared to 500 a month under its former intervention policies. The smaller sample size accounted for the highest-risk carriers, OIG says, and allowed agency investigators to better target those carriers.
However, the OIG report concludes, FMCSA's compliance reviews are limited in their effectiveness, given data challenges facing the agency and a lack of proper benchmarking.
FMCSA's has "limited data" on what types of reviews are actually conducted of carriers once investigators conduct them, according to the OIG report. "Safety investigators capture
compliance review data using an information system that was initially designed
when FMCSA conducted only one type of compliance review. As a result, the data
do not contain a specific identification for focused and comprehensive compliance
review types, or which [CSA categories] were reviewed."
Thus, the agency cannot determine the effectiveness of compliance reviews or which intervention tactics work best, given the lack of data.
The agency must update its system to record what type of compliance review was conducted of a carrier — either focused or comprehensive — as well as what CSA BASICs were reviewed during the investigation.
In a response to the OIG regarding its report, FMCSA says it "concurred" with the recommendations and issues proposals to fix the issues. "Accordingly, we consider the recommendations resolved but open pending completion of the planned actions," the agency told OIG.