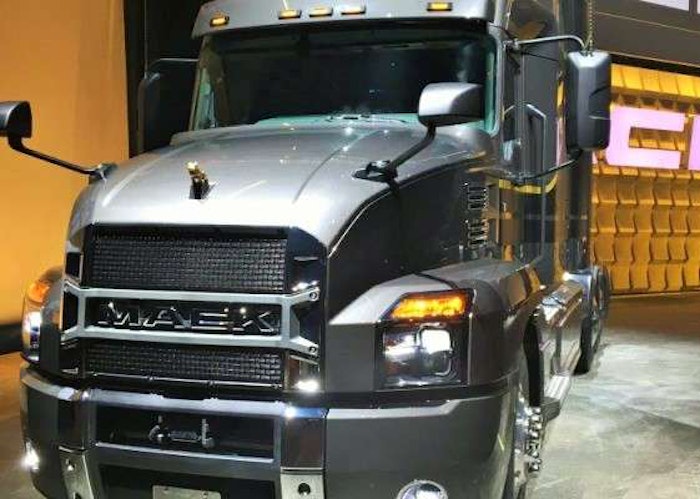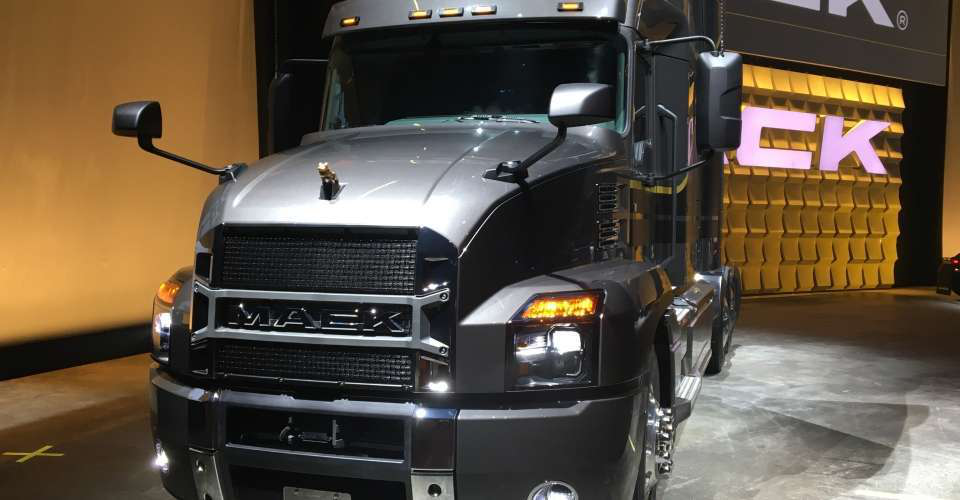 Mack Trucks on Wednesday upped its ante in the company's on-highway business with the debut of a new tractor, dubbed the Mack Anthem.
The Anthem model was unveiled at Mack's Global Dealer Summit in Allentown, Penn. amid much fanfare and following nearly two months of teasers.
Designers managed to pull better fuel economy out of the truck, Mack Vice President of Global Marketing and Brand Management John Walsh said, without sacrificing Mack's traditional body lines.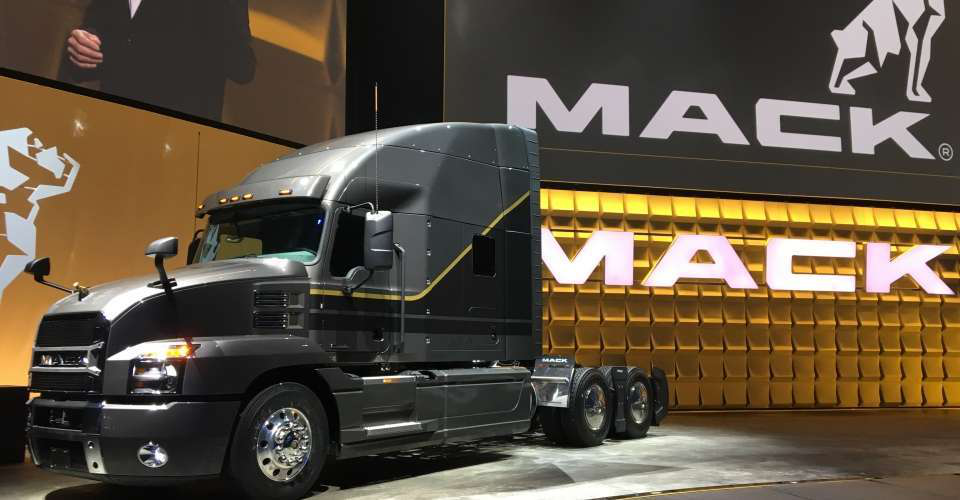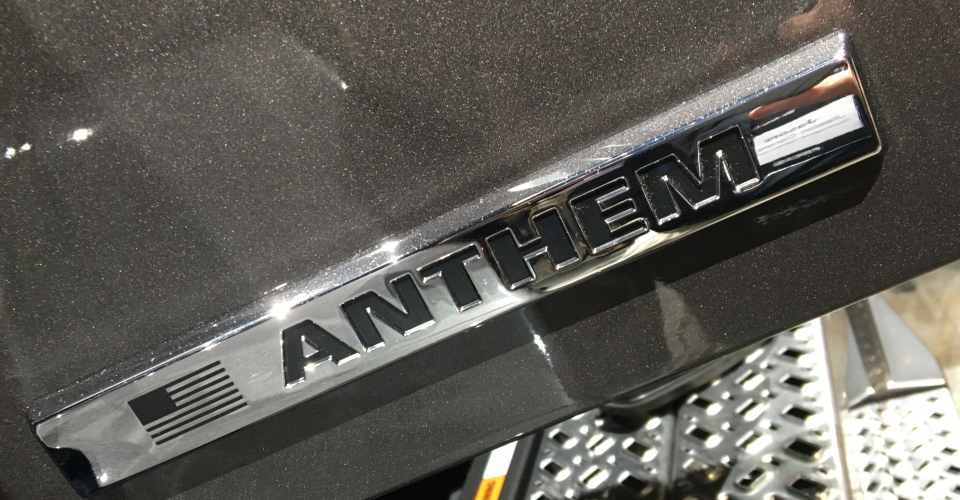 "[The Anthem] proves that a truck doesn't have to look like a jelly bean to get great fuel economy," he said.
The truck's model name, Anthem, is an homage to the company itself, which builds all its North American trucks in the Lower Macungie Township, Penn., plant.
"[The Mack Anthem] is the right highway truck for North America," said Walsh. "We are an American brand. We were born here. We were raised here, and we literally helped build this country. The name Anthem speaks to that American spirit."
"If any truck deserves to be called Anthem, it is a Mack," Mack President Denny Slagle added.
The truck was engineered with an emphasis on driver comfort and productivity and is available in day cab, an all-new 48-inch flat top sleeper and an all-new 70-inch stand-up sleeper that features 35 percent more space than previous models and 27 cubic feet of storage.
The Anthem is available with the 13-liter Mack MP8 engine with up to 505 horsepower and 1,860 lb.-ft. of torque depending on spec. Also available as an option is Mack's 11-liter MP7 with up to 425 horsepower and 1,560 lb.-ft. of torque.
Slagle called Wednesday's launch "a new day" and "a new start."