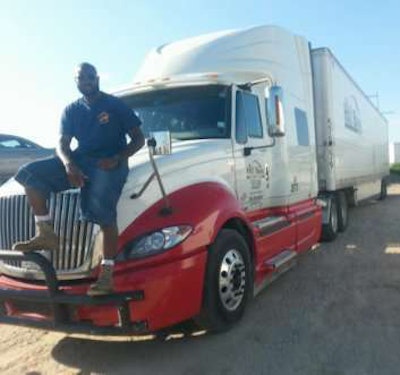 A truck driver and Army veteran who served three tours in Iraq was shot and killed in Omaha, Nebraska last week, in what may have been an incident of road rage.
James Womack, 32, was shot in the back three times near the truck he drove for Hill Brothers Transportation Monday, Sept. 18. According to the Omaha World-Herald, a witness said Womack confronted the driver of a pickup truck and was walking back to his truck near the intersection of 60th and L streets when he was shot.
WOWT is reporting that a man has been arrested in connection with the shooting, but is not considered by police to have pulled the trigger. Michael Benson, 24, was arrested by Omaha Police and charged with being an accessory to a felony. Benson was expected to be in court earlier this week.
Police continue looking for the person who shot Womack, who was gunned down on his daughter's birthday.
A GoFundMe page has been created with funds used towards the funeral costs and expenses for Womack's wife and children.
James Womack served 3 tours of duty in Iraq, only to be shot down in rush hour traffic at 60th and L. Remembering this father and husband. pic.twitter.com/Ydsp0MZ8tL

— Julie Cornell (@jcornellKETV) September 19, 2017