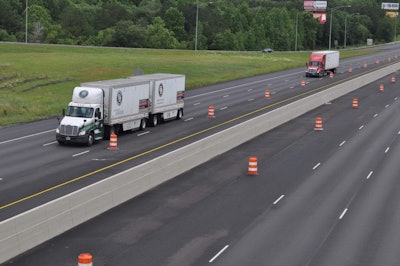 The Federal Motor Carrier Safety Administration will hold a day-long information and discussion forum on the future of commercial vehicle safety in Birmingham, Ala., on Wednesday, Nov. 15.
FMCSA Deputy Administrator Cathy Gautreaux and program specialists with the agency will make presentations, then attendees will be invited to further discuss large truck and bus safety.
Discussion topics include FMCSA priorities and goals; the Compliance, Safety, Accountability program; the electronic logging device mandate; commercial vehicle traffic enforcement; and FMCSA's state grant programs.
The forum will be held from 8:30 a.m. to 5 p.m. Central at the Birmingham Marriott, located at 3590 Grandview Parkway in Birmingham off of U.S. Highway 280.