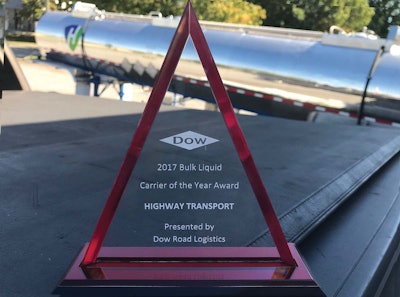 Dow Chemical recently named Highway Transport its Carrier of the Year at the annual Dow Carrier Conference in Midland, Mich.
The company presents the award to a carrier that has at least a 98 percent on-time delivery record, great safety performance, best customer service to Dow, competitive pricing and more.
Highway Transport also pickup up Dow's Silver Safety Award for having no serious or moderate carrier-caused incidents; second place in the company's Road Sustainability Award; and Emergency Response Award for its response to Hurricane Harvey.