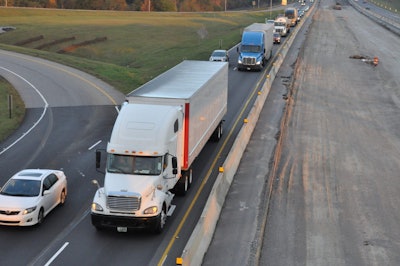 A fleet management technology company has analyzed trucking accident data from the U.S. DOT to determine the 10 most dangerous roads for U.S. truck drivers.
Seattle-based technology company Zonar says knowing which stretches of road are typically most dangerous for trucks can help drivers and fleets decrease their chances of getting into an accident by altering routes or schedules.
According to the DOT's accident data from 2013-2016, Zonar found the top 10 most dangerous roads for truckers to be:
I-10 in Alabama
I-95 in Florida
Highway 75 in Idaho
I-40 in Arkansas
U.S. 1 in Florida
Highway 20 in Michigan
I-80 at the Colorado/Nebraska state line
Highway 5 in Colorado
I-70 in Maryland
Highway 35 in South Carolina
Although I-80 doesn't go through Colorado, Zonar says accidents associated with that named location were reported on an off-ramp at the Colorado-Nebraska state line.