Hey y'all, guess what? The DOT website may have cooties.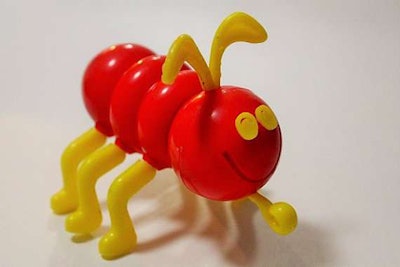 OK, maybe not cooties, but it seems they may at least have have crawlers and spiders, which are both equally as disturbing as cooties, so whatever.
You know why it's disturbing?
Because you'd think a gubmint agency would have some kind of verification process to weed out cootie comments. I feel like if I have to verify that I'm "not a bot" to comment on an Overdrive magazine post that I wrote, I should at the very least have to do so to leave comments that pertain to lawmaking and government.
Silly me. I'm just part of that "amateur-hour advocacy group" who didn't nonetheless make a "rookie mistake" by encouraging "bots" to do a job people need to be doing themselves with genuine, applicable, relevant information to have any credibility. (I feel a twinge of familiarity in this general subject. Could this be … irony?)
And I'm going to do something unpopular here. I'm going to defend the president of the ATA – there have been brutal and unfounded accusations of Mr. Spear hiring the bots himself. Y'all lay off ol' Chris.
He's busy driving a truck and making a living.
Oh wait. He's not.
As a matter of fact, when he called the people who actually are busy driving trucks and making a living an "amateur hour advocacy group," he was enjoying a nice stay in Orlando, Fla., at a fancy conference for the "not a special interest" trucking association he presides over. My bad. Must be the amateur in me. Carry on with your expert advice, please. The amateurs and I will sit over here and be sarcastic, while you continue to enjoy all the comforts of life they bring you.
So, here's where we're at with the only place we can put our two cents' worth in and be assured it's seen. It's got the cooties. There's a snake in our boot. Somebody poisoned the water hole with copy/paste. The only thing left to do is go back and comment again, since the DOT has been so kind as to extend the comment period on regulatory review another 30 days. (I'm fairly certain this wasn't an altruistic gesture, I'd imagine they felt compelled by the buggery of the bots to do so.)
While you're at it, give them an amateur-hour comment about the sleeper berth pilot program, which has received a whopping 171 comments to date. If you don't let these people know what the folks actually driving trucks and being subjected to these laws are experiencing on the road, you leave the decisions up to people like Chris and the bots, who think they're the real experts on trucking.
You can prevent uninformed lawmakers.
Do it.