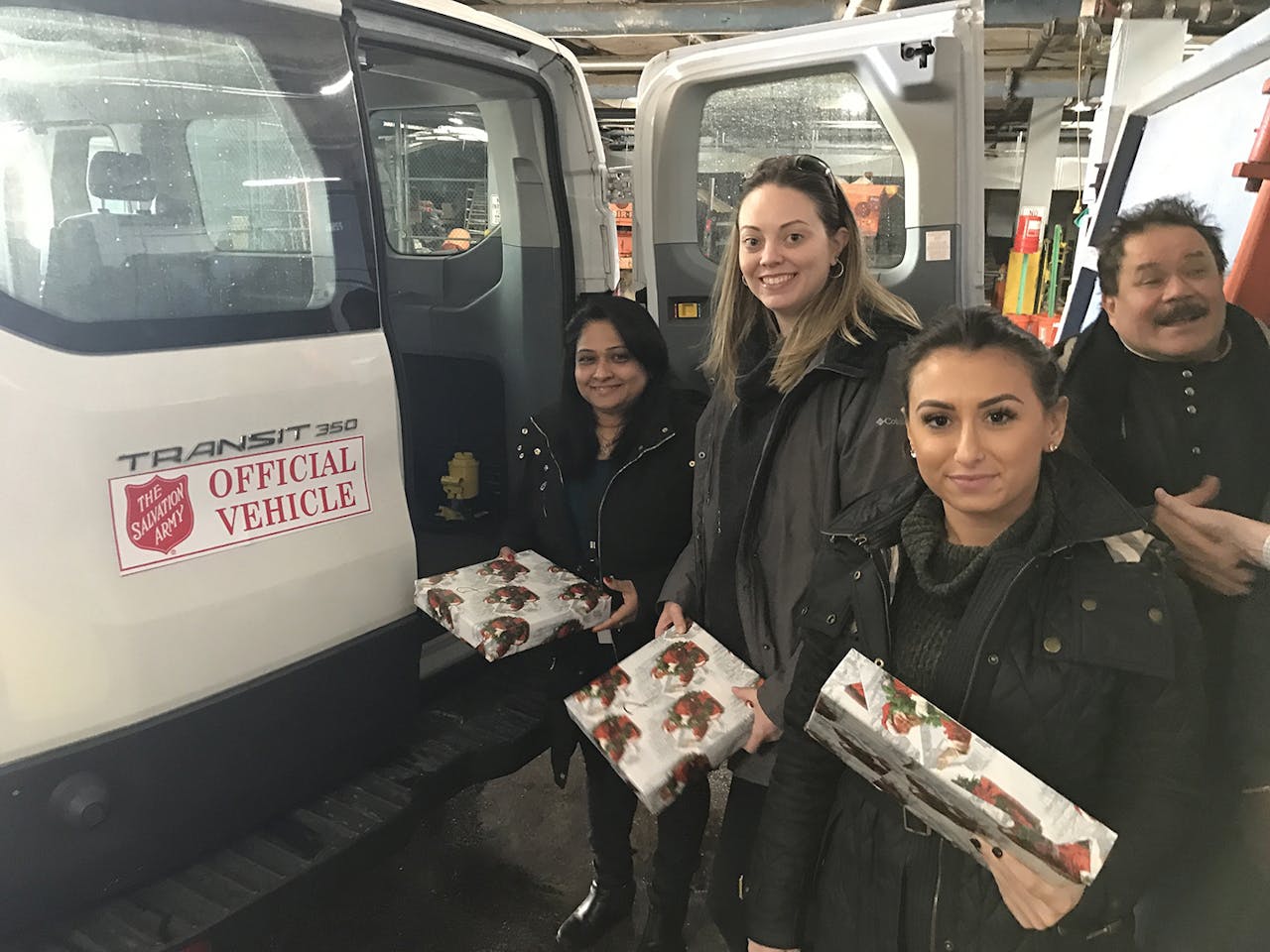 Since 1969, Transervice Logistics has purchased toys to be given to the children of company employees throughout North America at Christmastime. This year, more than 1,200 toys were wrapped and distributed to more than 120 locations. For the past five years, Transervice has also donated toys to the Salvation Army, too, to help spread holiday cheer for families in need.  Participating in the hand-off to Salvation Army from the Transervice Long Island corporate headquarters (pictured above) were (left to right) accountant Alice Joseph, accounts receivable specialist Patricia Reilly and Valentina Faraci, accountant/contract manager.
"This program generates so much excitement throughout the company," said Sean Schnipper, Transervice marketing and social media manager. "For weeks our conference room is overflowing with excited volunteers who sort and wrap each of the gifts for special delivery."
CFI's 'Truckload of Treasures'
Twenty-three charities in eight cities across the U.S., Mexico and Canada were recipients of Joplin, Mo.-headquartered CFI's "Truckload of Treasures" donation drive this year, in which some 3,500 employees of and independent contractors with CFI participated. A longstanding tradition of the truckload carrier, the program was first established in 1993. In its 24th year, the 2017 campaign raised a goal-breaking $54,000 with funds 100 percent contributed by company employees and contractors.
The campaign supported 14 charities in CFI's headquarters of Joplin, Mo., with checks for $4,500 going to the area's "Shop with a Cop" efforts, $1,500 each to Joplin Early Childhood Bright Futures, Layfette House and Community Clinic of Joplin.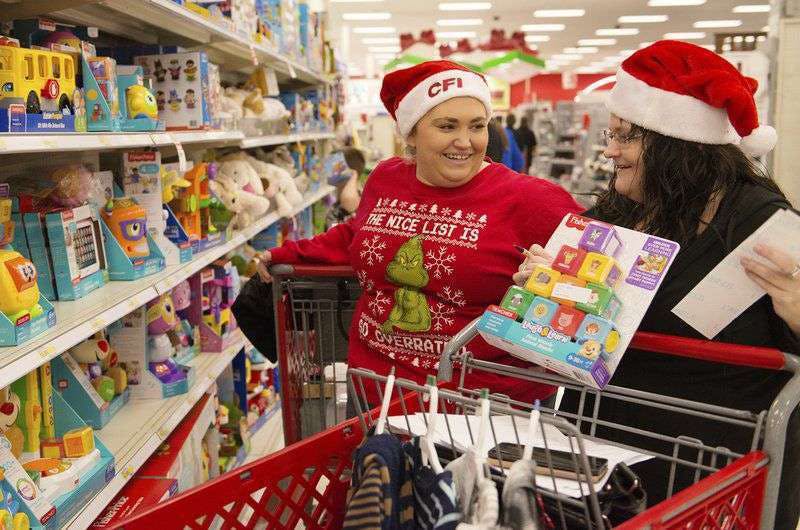 Donations were also made to charities in other cities where CFI employees live and work. These included Laredo and Dallas, Texas; West Memphis, Arkansas; Taylor, Michigan; and Ontario, Canada. Employees of CFI Logistica, the company's Mexico subsidiary, also supported charities in Monterrey, Mexico City and Guadalajara.
Donations were raised through a company-wide raffle with prizes including airline ticket vouchers, gift cards for retailers such as Target, Best Buy, Apple, Amazon, Bass Pro Shops and Stub Hub, and other prizes. All prizes were purchased and donated by CFI's executive management team. The raffle also included drawings awarding paid days off, and a special drawing awarding one- and two-weeks paid time off. Additional funds were raised through bake sales, a chili cook-off, book fairs and separate auctions of locally-donated prizes. In addition, employees partnered with service organizations throughout the U.S., Mexico and Canada to provide holiday gifts and food for underserved children and senior citizens.
CFI's philanthropic efforts in 2017 also included the provision of nearly $46,000 of in-kind transportation services for two nationwide charitable organizations. The pro-bono services supported Holy Joe's Cafe, which sends donated Green Mountain coffee to U.S. troops stationed in 70 countries, and Wreaths Across America, which each year during the holiday season honors more than a million fallen U.S. veterans and their sacrifices for our freedom by placing remembrance wreaths at their grave sites. Since inception, Truckloads of Treasures has raised nearly $750,000 for local charities. A full list of them is available at this link.