Whether dealing with the common cold or something more serious, today's drivers have several options for getting a quick diagnosis, prescription medication and possibly other treatment while on the road.
That's due to the growth in telemedicine and the number of walk-in clinics at truck stops.
Smartphone technology allows drivers to chat with a doctor in a traditional phone call or through an app or video call. This can be particularly useful when it isn't possible to find a truck stop clinic or a community clinic with truck parking, or when an otherwise available clinic is closed for the evening or weekend.
Some services say they connect the client within minutes to a doctor or other health care professional and often can place prescriptions at a pharmacy of the driver's choice after a patient-provider relationship is established. Each state defines what determines that relationship, but the definition usually is satisfied once a doctor performs an exam, according to the National Telehealth Policy Resource Center. In some states, you may be required to have a video chat with the doctor or send photos if symptoms are visible.
One telemedicine service that can prescribe medicine based on a conversation is Dr. John's Medical Solutions, administered through Salus Telehealth's VideoMedicine app. Dr. John's offers truckers a telehealth program that provides instant access to a physician in the state where the trucker is driving. The service costs $96 per year for a subscription, which includes the driver's family.
"If a driver is out on the road and his wife is at home on a Sunday night, and one of the children gets sick and all the clinics are closed, the wife can pull up the app and talk to a doctor over the phone to get a diagnosis and plan for treatment," says Burke Mays, Dr. John's president and chief executive officer. "She gets on her phone at no extra cost and gets a face-to-face with a doctor. We have a network of doctors in every state, so if it's necessary, the doctors can also send a prescription to the nearest pharmacy."
Members receive 80 percent off prescription costs by presenting a Dr. John's prescription card. Calls to doctors through the app are $50 each. Mays says the program is particularly cost effective for owner-operators who have only catastrophic insurance because it can reduce costs prior to the driver reaching his high annual deductible.
All payments for the calls are made within the app and are not submitted through insurance. For an extra cost on calls, a variety of specialists are available through the service. Medical records from the service can be transferred back to a primary care doctor.
Similar to Dr. John's is another telehealth provider, Doc On Call. It offers truckers a subscription service that uses Teladoc, a mobile app. Once a driver makes a request to speak to a doctor, he will get a call back in five to 10 minutes.
"We offer the opportunity to access board-certified doctors via video chat," says Roger Cole, a partner with Doc On Call.
Once signed up, a driver will fill out a health information form similar to what he would see in a doctor's office. Once that is done and he requests a call from a doctor, the doctor will have the driver's medical history and be able to make a diagnosis.
"Most of what people call for is cold, flu, sinus infection – things that can be handled via telephone," Cole says.
An On the Road package through Doc On Call for $19.99 per month gives drivers and their families access to the Teladoc app, pharmacy discounts on prescriptions, discounts on lab services, MRIs, CT scans and more.
Doc On Call's medical records are digital, so they easily can be sent to your own doctor.
Truck stop chains Pilot Flying J and TA-Petro offer health clinics at some locations that allow truckers to see a doctor or nurse practitioner in person and get back on the road quickly. TA-Petro has more than 20 clinics across the United States for drivers to receive DOT physicals and, in some cases, medical care and dental care.
All physicians offering DOT physicals are required to be active on the Federal Motor Carrier Safety Administration's National Registry of Certified Medical Examiners.
TA-Petro also offers workout facilities in some locations through its StayFit program. Facilities include indoor fitness rooms, walking and running trails, basketball courts, horseshoe pits and more.
PFJ is partnered with UrgentCareTravel, which has six truck stop clinics offering walk-in medical services for drivers and their families. UCT plans to open at least eight more locations this year at Pilot and Flying J truck stops and more beyond 2018.
Mitch Strobin, UCT vice president of service management, says the company's Health Network offers members unlimited medical services with no copays, deductibles or extra costs. Owner operators can sign themselves up for $100 per month or $150 per month for themselves and up to five family members.
UCT's Health Network offers two free calls per year under the driver-only subscription plan, or four free calls per year for the family plan. Additional calls can be made for a fee.
The brick-and-mortar locations offer services such as those common at any doc-in-a-box, but the subscription also gives drivers 24/7 access to telemedicine services through WellVia. The service can be used as a primary care service if a driver doesn't have a hometown doctor, or just on a walk-in basis, with no subscription required, Strobin says.
UCT's service also provides drivers with DOT physicals, drug screens and treatment for work related injuries as long as they don't fall under a workers' compensation claim. Drivers with minor injuries on the job or pain that qualifies as first aid care can be seen quickly in the clinics rather than waiting at a doctor's office or an emergency room.
For drivers diagnosed with diabetes, high blood pressure, high cholesterol and obesity, among other conditions, the clinics provide drivers with health plans to help manage their disease, which includes educational materials, a schedule of clinic visits and monthly phone calls from the nurse practitioners.
Strobin says the service doesn't replace health insurance but is a low-cost option for basic health care without having to deal with deductibles or expensive premiums.
In addition to the chain locations, large independent truck stops such as Iowa 80 in Walcott, Iowa, and Jubitz in Portland, Oregon, offer chiropractic services and DOT physicals. Iowa 80 also houses a dentist and a workout room.
Other telehealth apps
These telemedicine apps, while not necessarily tailored to truckers, also allow users to connect with a remote doctor and get a diagnosis. They are available for iPhone and Android devices unless noted otherwise.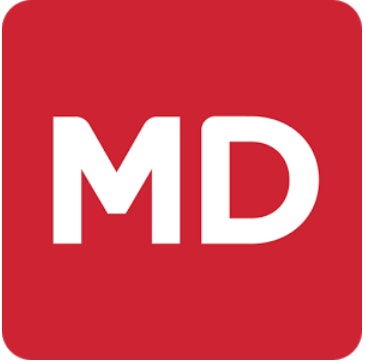 MDLIVE: MDLIVE is a free app that offers users a subscription-free service that allows them to contact a doctor and pay on a per-call basis. The company says the average wait time to speak to a doctor is less than 15 minutes.
Doctors on the app can treat nonemergency conditions such as cold, flu, fever, headache and more, and also provide behavioral health services. MDLIVE physicians can prescribe medications.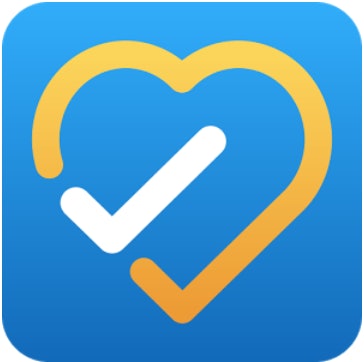 Amwell: Amwell doctors can provide services or consultation for urgent care, psychiatry, therapy (such as depression and anxiety), and nutrition (such as weight concerns, food allergies, high blood pressure) and other conditions.
There is no subscription fee, and users are charged per call. Some insurance companies cover telehealth calls, but with no coverage, urgent care calls cost $59 or less. Therapy calls are $95 or less. Initial psychiatry calls are $200 with $90 follow-ups. Nutrition calls are $45 or less.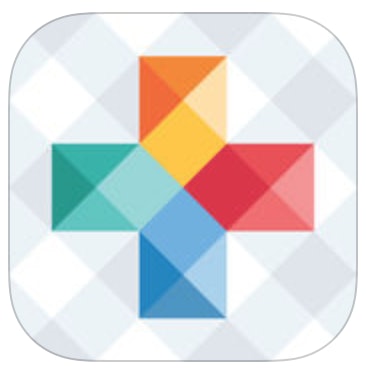 First Opinion: Available only for iPhone, First Opinion is a free way to connect with a physician via text messaging 24/7. There is no charge for texting with a doctor. Prescriptions and lab tests are available for $39. If a prescription or further treatment is needed, users will be referred to a local doctor.
So far, app creators have local doctors in Arizona, California, Florida, Georgia, Illinois, Maryland, Massachusetts, Michigan, New York, North Carolina, Ohio, Pennsylvania, Utah, Virginia, Washington, Wisconsin and Washington, D.C., for users to be able to send photos through the app and receive a diagnosis and prescription.