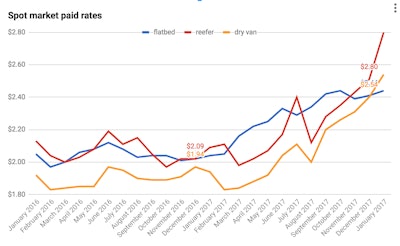 Per-mile rates on the spot market in all three major truckload segments gained again in January, according to monthly rates data from Truckstop.com. Reefer and dry van rates hit at least 7-year highs, according to Truckstop.com's data.
—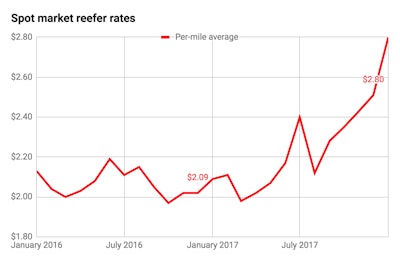 Reefer rates jumped 29 cents from December to $2.80 a mile — a 71-cent increase from the same month in 2017, and the highest since Truckstop.com began distributing data to CCJ in 2011.
—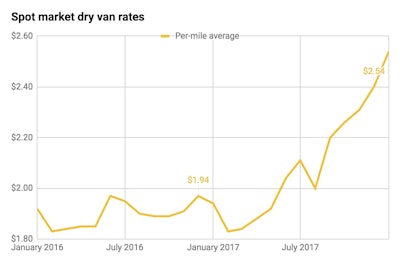 Van rates jumped 14 cents, to $2.54 a mile. That's a 60-cent gain over last January and, like reefer, the highest monthly per-mile average for the segment since Truckstop.com began providing rates data to CCJ.
—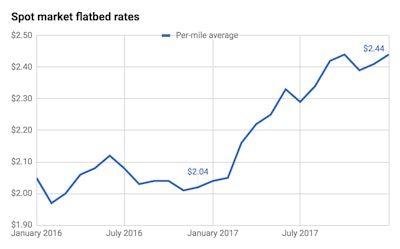 Flatbed rates rose 3 cents in January to $2.44 a mile, up 40 cents from January 2017. That's the segment's highest average since September 2014.