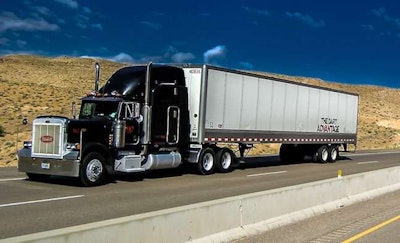 Owner-operators at Dart Transit (No. 58 on the CCJ Top 250) will see a 2 cents-per-mile boost in pay beginning March 1.
With the boost, long-haul owner-operator pay will start at $1.04 per loaded mile, but could be higher depending on a driver's location.
Dart is also offering a $10,000 sign-on bonus for owner-operators who sign on with their own equipment, and $8,000 for owner-operators who join Dart's lease-purchase program.