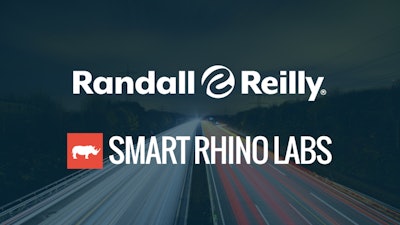 Overdrive parent company Randall-Reilly has acquired Smart Rhino Labs, which offers driver recruiting services in the trucking industry.
Salt Lake City-based Smart Rhino Labs helps HR professionals find talent at scale. The firm specializes in candidate acquisition, job distribution, mobile recruiting, analytics and high-volume hiring, as well as owning and operating a network of 25 job boards.
Beyond recruiting, Randall-Reilly also uses its extensive data capabilities to generate quality leads in trucking, construction, agriculture and industrial markets.
Smart Rhino Labs uses technologies that leverage SMS, email and VOIP phone technologies. "We put all of these capabilities to work, nurturing leads into tangible action," says Smart Rhino CEO Scott Evanson. "We're excited to make our capabilities available to Randall-Reilly's more than 4,000 clients."
Founded in 2011, Smart Rhino Labs has been named one of Utah's 100 Fastest Growing Companies. Key company leadership, including CEO Scott Evanson, COO Ben Paynter, CTO Brett Evanson and CMO Jared Beauchamp, will remain in their respective roles.