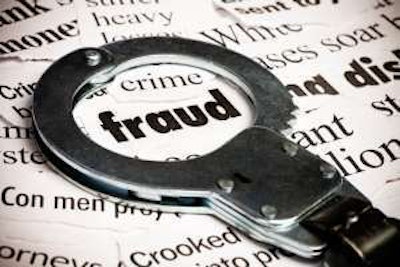 Action in three trucking-related crimes has recently been reported by the Department of Transportation's Office of Inspector General and Baton Rouge, La.-based news station WAFB, including the illegal transport of hazmat, CDL fraud and a driver who dumped gasoline into a pond.
According to OIG, a Utah-based trucker was charged with forgery in an effort to fraudulently acquire a commercial driver's license. James Michael Austin previously held a CDL in Colorado, but it was revoked due to him being "a habitual traffic offender," OIG says.
Austin allegedly used the identity of Michael James Fisher to apply for a Utah CDL, and during the application process, he fraudulently obtained a Maine driver's license and a Colorado CDL Driving Skills Test Completion Statement form.
The owner of a Missouri propane company was sentenced to 5 years probation and a $100 special assessment fee for illegally transporting hazmat in interstate commerce.
In November, OIG says Roy E. Maynard pleaded guilty to transporting liquefied petroleum gas without a CDL to customers in Kansas, Oklahoma, Arkansas and Missouri between May 2015 through April 2017.
Baton Rouge, La., news station WAFB reported earlier this month that trucker Trevis Phillips, a driver for Kent Oil Services in Port Allen, La., dumped between 20 and 30 barrels of gasoline in a pond.
Phillips has been charged with criminal trespassing, dumping a controlled product and criminal damage to property. WAFB reports that Kent Oil Services would clean up the gasoline, but that the company says it had no knowledge of what Phillips allegedly did.