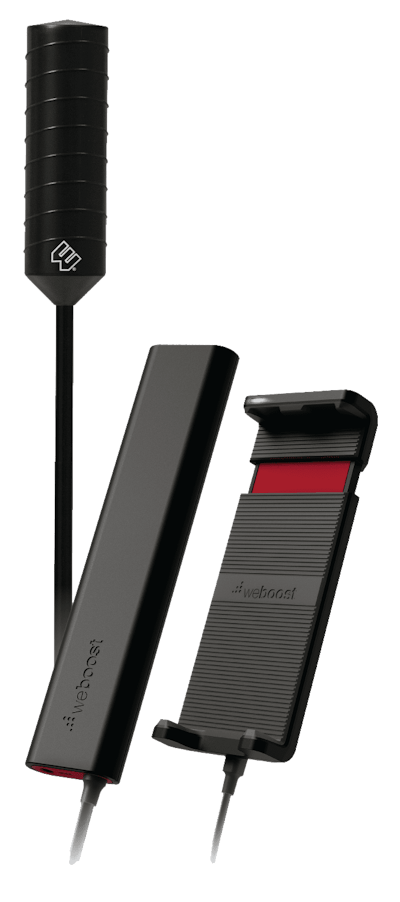 Wilson Electronics released Tuesday a new cell phone signal booster designed specifically for truck drivers – the weBoost Drive Sleek OTR.
The booster comes with an antenna, which can be used with standard CB antenna mounts, that transmits a signal from cell towers to the booster. The booster receives the signal and amplifies the frequencies by up to 32 times, then sends the amplified signal to the Drive Sleek OTR cradle holding the phone.
In addition to boosting the incoming signal, the device also boosts outgoing signals from the cell phone to reduce dropped calls and poor internet connectivity.