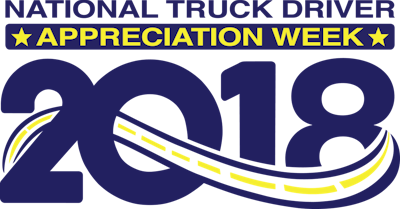 National Truck Driver Appreciation Week begins Sunday, Sept. 9, and a number of truck stops, trucking industry organizations and others are showing their appreciation for drivers by offering deals and recognizing truckers for their hard work.
NTDAW is a week dedicated to celebrating truck drivers in the U.S. spearheaded by the American Trucking Associations, which will be held Sunday, Sept. 9 through Saturday, Sept. 15. ATA says the week is coordinated each year to show the country's 3.5 million truck drivers that carriers, shippers and the rest of the industry appreciate the job they do.
Some promotions and other efforts taking place during the week include:
iLuvMyTrucker: Overdrive sister site Truckers News opened nominations for its iLuvMyTrucker contest, which gives the opportunity to recognize truck drivers. The best of the submissions will be published on the Truckers News site throughout the week. Truckers in the five best entries will receive a $20 Subway gift card for the recognition.
---
Trucking Moves America Forward: TMAF is encouraging the trucking industry and the general public to get involved by using the hashtag #ThankATrucker on social media during the week. The group is also planning radio spots and billboards to show appreciation for drivers.
---
Maine Professional Drivers Association: MPDA, in conjunction with the Main State Police Commercial Motor Vehicle Enforcement Unit, will hold a driver appreciation lunch on Monday, Sept. 10. Truckers are invited to a free lunch at the York Scale Facility from 11 a.m. to 2 p.m. During the luncheon, officers will set up a full Level I inspection demonstration on a demo truck and answer any questions about inspections. There will be no regular inspections on trucks or drivers coming in for lunch.
---
Volvo Trucks North America: Truck manufacturer Volvo has released a new video, "The Movers," as a tribute to truck drivers.
---
Pilot Flying J: The truck stop and travel center chain is partnering with ATA on an educational outreach program designed to raise greater awareness of trucking and the contributions of truckers to the nation's economy. As part of the partnership, PFJ announced a $60,000 philanthropic gift to ATA's Trucking Cares Foundation. Additionally, PFJ will reward drivers throughout September through its annual 100 million myRewards Points Giveaway and 30 days of free offers in the myPilot mobile app.
---
Love's Travel Stops: Drivers stopping at Love's throughout the month of September will have the opportunity to win 10,000 My Love Reward points, and one driver will win one million points. To enter, drivers can swipe their My Love Rewards card with every fuel, tire care and in-store purchase during September; or visit any Love's with a touchscreen and follow the steps on the 1 Million My Love Rewards points giveaway section.
---
Denny's: The restaurant chain is extending NTDAW to the whole month of September, offering drivers discounts on food, along with a discount key tag. Throughout September, Denny's will provide truckers with a 10 percent discount key tag that can be used at Denny's travel center locations through Dec. 31, 2019. Drivers can also receive a $5 Denny's gift card with the purchase of a limited edition Driver Appreciation hat for $9.99.
---
Southern Recipe: Pork rind maker Southern Recipe is giving drivers a chance through Sept. 15 to vote on their favorite in-cab recipe and win $2,000 in the 7th annual Pedal to the Kettle contest. The winner will be announced during Truck Driver Appreciation Week. Southern Recipe will also donate $2,500 to the St. Christopher Truckers Development and Relief fund during that week, Sept. 9-15.
---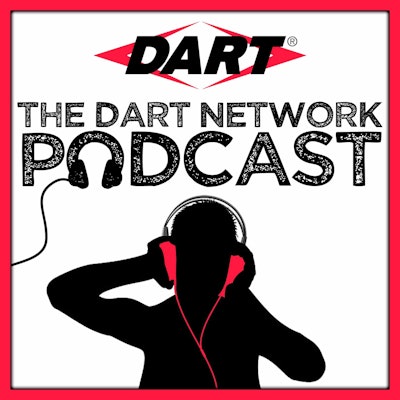 Dart Transit: Dart is recognizing its truck drivers with the production of a podcast featuring members of the Dart office staff commenting on the role company drivers and owner-operators play in moving the American economy. The Dart Network Podcast interviewed employees in different departments to get their thoughts on NTDAW and what they enjoy most about working with truckers. The company has also planned a schedule of lunch events for drivers at its terminals across the country. The podcast segment discussing NTDAW can be found here.