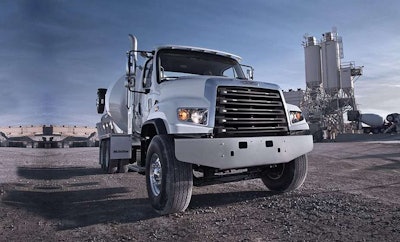 A group representing drivers transporting ready-mixed concrete and related materials and equipment is seeking relief from certain federal hours of service regulations, including the 30-minute break requirement and the 12-hour rule in the short-haul exemption.
The American Concrete Pavement Association (ACPA) is requesting an exemption from both provisions for drivers for its member companies. The group says the exemption from the 30-minute break would allow these drivers to use 30 minutes or more of on-duty "waiting time" to satisfy the break requirement, as long as they don't perform other tasks during the break.
The other exemption would allow member drivers operating under the short-haul exemption to return to their work-reporting location after 14 hours rather than the usual 12 hours.
ACPA says two similar organizations – the National Ready Mixed Concrete Association and the National Asphalt Pavement Association – have already been granted exemptions from the 30-minute break provision. NAPA was also granted an exemption from the 12-hour short-haul limit.
The Federal Motor Carrier Safety Administration is seeking public comments on the exemption request, which can be made here through Oct. 9.