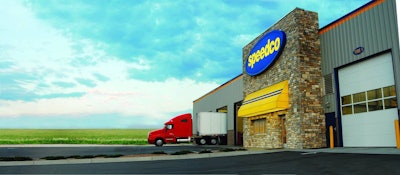 Love's Travel Stops announced Monday it has reopened a Speedco location in Pendleton, Kentucky, following a closure for remodeling.
The location offers oil changes, a variety of tire options and light mechanical services for truckers. Love's acquired the location on July 1 and remodeled the facility to add state-of-the-art equipment.
Love's has now expanded its Love's Truck Tire Care locations to more than 340, 53 of which are Speedco locations nationwide.