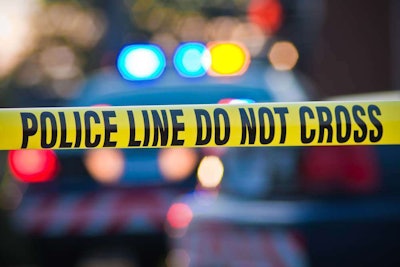 According to the documents, Satterfield fled the scene of the crash without contacting police or assisting any of the crash victims.https://t.co/oWkEpnmbD8

— CBS 21 News (@CBS21NEWS) October 16, 2018
Two truck drivers, one of which was involved in a fatal crash in Pennsylvania, were recently charged with driving under the influence of alcohol.
A fatal crash that occurred Friday night, Oct. 12, along I-83 in Pennsylvania was reportedly caused by a drunk truck driver, according to a report from the Associated Press.
The report states Jack Satterfield III, of McComb, Mississippi, told investigators he had consumed five double-shot margaritas and two or three beers at a restaurant on the day of the crash. He reportedly submitted to a breathalyzer, which was positive.
The crash occurred when traffic along I-83 had slowed or stopped, but Satterfield's truck did not, causing an 11-vehicle pileup. A 24-year-old, a 22-year-old and an 18-month-old were killed in the crash. The report says Satterfield told police he saw the slowed traffic at the last minute and couldn't avoid the crash.
Satterfield faces charges including vehicular homicide while driving under the influence and accidents involving death or personal injury.
Maryland State Police also recently reported a drunk truck driver who was found parked in the grass along I-495 in Silver Spring with his 5-year-old son in the truck.
According to the police report, the incident occurred on Sept. 23. The first responding officer says he observed the driver's movements "to be extremely slow and his speech slurred to the point that I could not make out what he was trying to tell me," and that he noticed several alcohol cans in the truck. He added that there was a child in the truck who seemed upset with the situation.
The driver, identified as James Dolan Jr., later told the officer he had consumed "48 ounces of beer," and that he had been driving for 21 hours and was tired and wanted to pull over and take a nap. Dolan's son told officers he was "scared because my dad would not wake up, so I started pressing the truck's horn to get him to wake up," according to the report. The child had also turned off the truck and removed the keys from the ignition because he "didn't want it to run out of gas."
Through a breathalyzer test, Dolan was found to have a .22 blood alcohol content, which is nearly six times the .04 legal limit for a CDL holder. Dolan is facing charges including DWI while transporting a minor, DUI, failure to display license on demand and more.