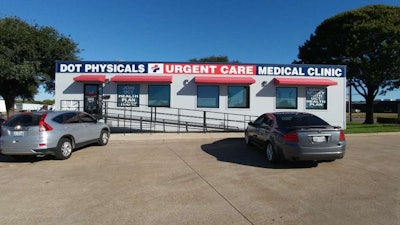 UrgentCareTravel, the medical clinic partnered with Pilot Flying J, has opened new locations in Phoenix, Arizona, and Perrysburg, Ohio, giving truck drivers in these areas access to quick medical care while on the road.
UCT now has 13 locations across the U.S., all located at Pilot Flying J travel centers, and has plans to open more clinics over the next few years.
The clinics offer a walk-in service for drivers, as well as a monthly, all-inclusive package for $80 – the Health Network – which includes services for DOT medical certification, drug screening, access to 24/7 telemedicine and personalized care plans for drivers suffering from diabetes, high blood pressure, obesity and more.
Drivers who are members of the UCT Health Network have no out-of-pocket costs when visiting UCT locations.