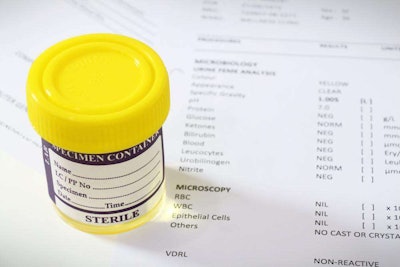 President Trump on Wednesday signed into law a package aimed at curbing abuse of opioid drugs, and included in the legislative package is a provision that requires the Department of Health and Human Services to provide Congress with an update on the status of guidelines for conducting hair-sample drug tests.
2015's FAST Act highway bill called for the U.S. DOT to recognize hair-sample drug tests for truck drivers as an alternative to urine-sample tests, but only after DHS produced guidelines for how those tests should be conducted. DHS has yet to produce the guidelines, despite Congress directing the agency in 2015 to develop them within a year.
The opioid bill signed by Trump Wednesday requires DHS to provide a report to Congress within 60 days on the progress of those guidelines, as well as why they have been delayed and a schedule for when it plans to complete them.
Many fleets, especially a few larger carriers, already conduct hair-sample testing. But federal law requires drivers to be tested via a urine sample, so carriers that do perform hair-sample tests must perform both types of tests. Once DHS completes its hair testing guidelines and the U.S. DOT begins to recognize hair sample tests, fleets who choose to conduct hair sample tests won't need to conduct a urine analysis test.