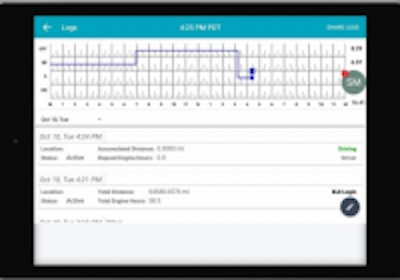 Switchboard and Drivewyze announced Wednesday the companies have partnered to integrate DriveWyze Pre-Clear weigh station bypass tech into the Switchboard app.
Switchboard is a bring-your-own-device, app-based electronic logging device provider available on Android phones and tablets.
Brian Heath, president and CEO of Drivewyze, says the integration with Switchboard provides a new option for easy access to the Drivewyze bypass service. With the integration, Switchboard will offer bypass opportunities at more than 700 weigh stations in 43 states and provinces. It will also provide heads-up warnings for weigh stations ahead that aren't in the Drivewyze network.