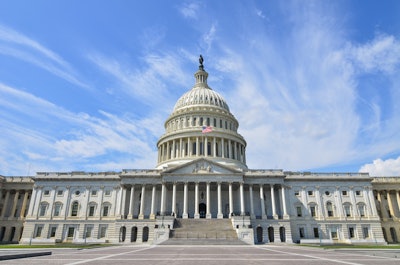 Editor's note: The latest results in the race between Rep. Jeff Denham and his challenger, Josh Harder, show that Harder has taken the lead over Denham. At the time this story was written, Denham still held a lead over Harder and appeared to be the victor. However, as of Nov. 12, Harder has maintained his lead and appears on the verge of de-seating Denham.
For the 2018-midterm cycle, trucking industry campaign contributions again heavily favored Republican candidates, this year by a more than four-to-one margin, according to data from the Center for Responsive Politics.
However, two of the top five trucking benefactors lost their bids for re-election in the U.S. House, and three won their race. The top recipient of trucking-contributed campaign dollars, incumbent Rep. Jeff Denham in California's 10th Congressional district, appears to have barely edged his opponent, though the race hasn't officially been decided and Denham's Democratic opponent Josh Harder has yet to concede.
Other top recipients include Rep. Sam Graves (R-Missouri), who won his re-election bid; Rep. Dean Heller (R-Nevada), who lost to Democratic challenger Jacky Rosen; Marsha Blackburn, a Republican who won Tennessee's open Senate seat; and Rep. Lou Barletta (R-Pennsylvania), who lost his seat to Democratic challenger Bob Casey.
The industry in sum contributed $5.79 million to election campaigns in the 2018 cycle, according to CRP data, with $4.22 million (83 percent) going to Republican candidates and political action committees and $835,851 going to Democrats (16 percent).
The $5.79 million lags behind 2016's $8.63 million, 2014's $8.09 million and 2012's $10.66 million. Contributions in 2010 were $4.93 million and $5.96 million in 2008.
Democrats on Tuesday were able to flip the U.S. House and gain a majority in Congress' lower chamber, meaning leadership positions, such as those on the House's Transportation and Infrastructure Committee and its subcommittees, will transition to Democratic representatives.
Meanwhile, Republicans will likely increase their two-seat advantage in the Senate. Though some races are still too close to call, Republicans were able to flip a few Democratic-held seats and retain seats already held.
According to CRP data, this is the fourteenth election cycle in a row that trucking contributions favored Republicans, dating back to the 1992 presidential election.
Denham received $104,000 from the trucking industry, according to data from CRP. Denham has been a strong proponent of initiatives by the American Trucking Associations and other trucking groups to assert federal trucking regs over those enacted at the state level, such as break law requirements enacted in Denham's home state of California.
ATA was again the industry's largest contributor, donating $645,768 to campaigns this cycle, according to CRP data. Nearly 67 percent of those contributions went to Republicans.
Prime Inc. was the next largest contributor, donating $449,074, with nearly all of it — 98.1 percent — going to Republican candidates, according to CRP data.
Centra Inc. contributed just shy of $400,000, with nearly 98 percent going to Republicans. Werner donated $310,369 this cycle, with 80 percent going to Republicans. Paccar Inc., maker of Peterbilt and Kenworth brands, donated $154,746, with nearly 98 percent going to Republicans.
The Owner-Operator Independent Drivers Association made $152,000 in contributions, with 72 percent favoring Republicans and 28 percent going to Democrats.
Other top trucking contributors include Old Dominion Freight Line, the National Tank Truck Carriers group, Schneider National, Knight-Swift Transportation, Fitzgerald Peterbilt, Crete Carrier, the Truck Rental & Leasing Association and Navistar International.