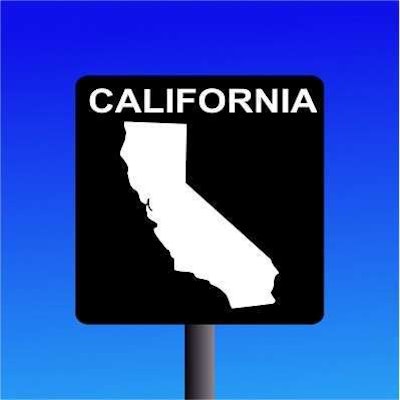 A group of 19 Democratic lawmakers from the House and Senate filed a letter Oct. 31 with the U.S. DOT asking it to deny a request by the American Trucking Associations to exempt carriers from California labor laws requiring meal breaks and paid rest breaks for employees.
ATA in early October petitioned the DOT to intervene into the ongoing conflict over the state's stringent laws, which a federal court in 2014 ruled apply to trucking companies and their drivers. ATA and other groups, however, have argued that the 1994 Federal Aviation Administration Reauthorization Act stipulates that, in cases where state laws conflict with federal laws regarding transportation, federal laws supersede.
ATA and others tried to have Congress intervene for several years with no success. ATA and the Western States Trucking Association argue that the laws, which require a 30-minute meal break every five hours on duty and 15-minute paid rest breaks every four hours, create a sticky situation for carriers. They can either provide the breaks, which buck federal hours of service regulations, or face expensive lawsuits from drivers for not doing so. They also argue that it opens the door for other states to adopt their own break laws, which could create varying laws by which interstate carriers must operate.
The 19 lawmakers in their Oct. 31 letter, however, argue that the laws are a state's rights issue, saying DOT intervention could "have a dramatic impact on the rights of states to protect the public safety, to maintain highway safety and to provide for the well-being of commercial truck drivers."
They also argue that the DOT does not have the authority to intervene, saying "any change to pre-emption in this area requires a change in statue and must be left to Congress." Such measures in recent years have been rejected, they argue, saying that Congress "consider[ed] at length the impacts of pre-emption of California's meal and rest break law on truck drivers" and "review[ed] Congressional intent in enacting the motor carrier pre-emption statute."
Most of the signatories represent California in Congress.
The letter is signed by Reps. Peter DeFazio (Oregon), Bobby Scott (Virginia), Eleanor Holmes Norton (D.C.), Grace Napolitano (California), Jared Huffman (California), Julia Brownley (California), Alan Lowenthal (California), Mark DeSaulnier (California), Mark Takano (California) and Robert P. Casey (Pennsylvania). DeFazio is a ranking member of the House's Transportation and Infrastructure Committee and likely the next in line to chair the committee. Norton is a ranking member of the Highways and Transit Subcommittee.
Joining them from the Senate are Sens. Patty Murray (Washington state), Kamala Harris (California), Dianne Feinstein (California), Claire McCaskill (of Missouri, but who lost her re-election bid Tuesday), Richard Blumenthal (Oregon), Elizabeth Warren (Massachusetts) and Edward Markey (Massachusetts).
The letter is addressed to DOT Secretary Elaine Chao.