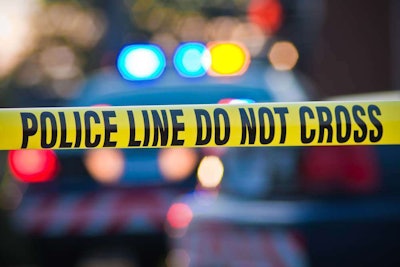 Two more trucker-involved shootings have been reported recently – one in Alabama and the other in Texas.
One truck driver was wounded after a shooting Wednesday, Nov. 21, in southeast Alabama. DothanFirst.com reports the incident occurred when a log trucker and a fuel truck driver got into an argument over a parking space.
The fuel truck driver allegedly tased the log truck driver, prompting the log truck driver to pull out his handgun and shoot the other driver twice in the neck.
The victim was transported to a local hospital, and the shooter was reportedly taken in for questioning but not arrested. The names of the drivers were not released.
The day before, on Tuesday, Nov. 20, a Louisiana-based trucker was arrested after allegedly shooting at an SUV in what police are calling a road rage incident. No one was injured in the incident, which occurred on I-20 in Smith County, Texas, east of Dallas.
The Tyler Morning Telegraph reports that the occupants of an SUV pulled alongside a tractor-trailer to alert the driver that a wheel was sparking. The occupants of the SUV said the truck's driver, identified as Brian Michael Busby, 29, of Oakgrove, Louisiana, pulled a pistol and shot at their vehicle.
No one was injured, but investigators found a bullet hole in the SUV. Busby was arrested in the parking lot of the Texas Best Smokehouse at Interstate 20 and U.S. Highway 271.
These are just the latest of shootings involving truck drivers in recent months.
Earlier this month, a truck driver parked at the TA truck stop off of I-75 in Wildwood, Florida, was allegedly attacked by another trucker over a parking spot while sleeping in his truck. On Nov. 11, a trucker used a thermos to bust the window and appeared to be reaching for a gun in his waistband. The parked driver then reportedly grabbed his own gun and fired a shot into the air to deter the attack.
In September, two truckers were involved in a shooting south of Atlanta over positions at a fuel island.