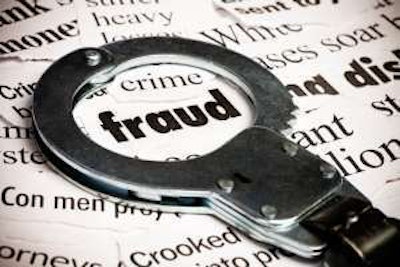 The Federal Motor Carrier Safety Administration has suspended an Alabama chiropractor and one of his employees for their roles in a scheme to falsify DOT physical exams for truck drivers.
Dr. Kenneth Edwards and his employee, Joann Bush, both of Phenix City, Alabama, were suspended in December. Edwards was recently sentenced to 37 months in prison and a $10,000 fine for his role in the scheme.
Edwards, who operated Back & Neck Rehab in Phenix City, targeted trucking companies, trucking schools and the general public in advertisements, stating they performed DOT medical exams in accordance with FMCSA regulations. However, an investigation by the Department of Transportation Office of Inspector General found that Bush and another employee, Andrea Daigle, performed the exams despite neither being listed on FMCSA's National Registry or having a medical license.
The investigation also found that Edwards, Bush and Daigle often did not examine the applicant's hearing and periodically failed to perform other DOT requirements for physicals, such as urinalysis, vision tests and health history reviews.
Additionally, OIG found that they sometimes wrote false entries on the medical exam forms when they should have disqualified the applicant. They would then use Edwards' username and password to submit the false reports to FMCSA and certify that the applicants were medically qualified to drive a truck.