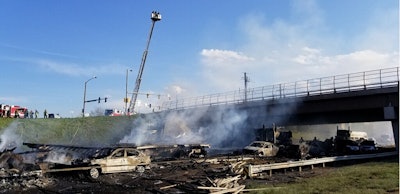 The truck driver involved in a deadly crash along I-70 near Denver last week was charged Friday, May 3, with 40 separate criminal counts as a result of the crash. See footage from the crash in the videos below, and see full coverage of the criminal charges against the trucker in the full story below. 
RAW VIDEO: One of multiple reported explosions during the fiery crash on I-70 in Lakewood. More: https://t.co/VL0ZIAlTPK pic.twitter.com/J9yWnkO9Ty

— Denver7 News (@DenverChannel) April 26, 2019
Terrible wreck in Lakewood, Co West of Denver closing I-70. Video from KDVR @fox7austin @FoxNews pic.twitter.com/fw27Wr08rP

— rudy koski (@KoskionFOX7) April 25, 2019
—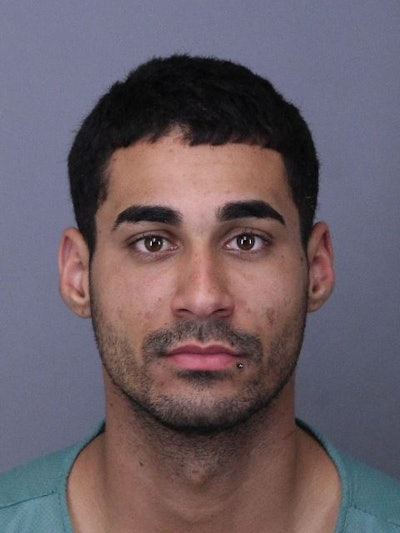 The Jefferson County district attorney formally charged 23-year-old Rogel Lazaro Aguilera-Mederos, of Houston, Texas, with four counts of vehicular homicide, six counts of first-degree assault, 24 counts of attempted first-degree assault, two counts of vehicular assault, one count reckless driving and three counts crime of violence.
The charges were made in connection with the April 25 crash that involved 28 vehicles, including four other tractor-trailers. Four people were killed and four others injured.
Aguilera-Mederos is alleged to have been traveling eastbound, driving a tractor-trailer, when he lost control and crashed into traffic that was backed up from an earlier crash.
He is being held in the Jefferson County Jail on a $400,000 bond.