Updated June 14, 2021, as part of Overdrive's 60th anniversary series probing the history of trucking, and that of the magazine itself.
Today, this special edition of the Overdrive Radio podcast, part of our 60th-anniversary series, in part transports you back to a moment in time in the late 1970s, when owner-operator Gordon Alkire found himself in an old Astro 95 cabover with no brakes heading Southeast down the backside of Monteagle Mountain in Tennessee. It's a situation that's not exactly universal among truckers through the years, but not as uncommon as you might think. The occasion in 2019 when this part of my talk with Alkire originally ran was the fiery Lakewood, Colorado, crash of Rogel Lazaro Aguilera-Mederos, who lost control of his truck on a downhill grade and, ultimately, crashed, killing multiple people and sending multiple others to the hospital.
[Related: Plenty blame to go around in Colorado tragedy, when the damage is done]
In the wake of the tragedy for all involved, including the driver, charged with vehicular homicide among other counts, the recriminations were quick in coming for him from fellow truckers, with no small amount of finger-pointing to this or that cause.
Alkire, retired owner-operator of Riley, Kansas, at the time reached out with a considered piece about such finger-pointing that you can read in full below. He ultimately asked his fellow drivers to check their condemnation and take a close look at themselves. "Ask yourself if that could have been you," he wrote. "A downgrade, a loaded trailer, no brakes. Confusion, fear, and panic." He's been there, and he tells that story here.
Also: Shortly after airing Alkire's tale in the Spring of 2019, we heard from South Carolina-based owner-operator Lee Epling about his own, more recent no-brakes run. You'll hear that one here, too. Take a listen: 
Hear the original podcast with Alkire: 
The original podcast featuring owner-operator Epling's tale is here:
Below is Alkire's op-ed on the Colorado runaway in 2019:

Do more with mentoring, less finger-pointing, for prevention
With all these super-perfect truck drivers all around us, we still have low-skilled new drivers on the road. Why is that? Do the super-perfect types not teach, mentor, demonstrate the proper way to do everything related to a truck and any incident or malfunction that happens? Is it more important to take a video and condemn than to help and teach? Alternately, could be they are new to the industry and want to be a truck driver themselves.They have dreams and desires like most everybody.
A 23-year-old driver that is used to flatland trucking for the most part is now probably on his first trip into real mountains. No or little real experience in mountains, and this is going to be his first taste of it. We have been there, done that. Learned something new.
Then on this trip something goes terribly wrong with the truck. No brakes. The absolute worst thing that can happen to a loaded semi in the mountains.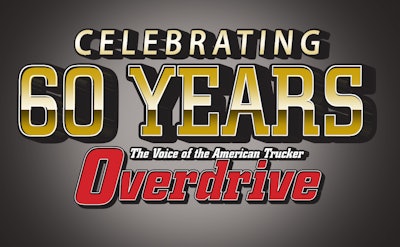 Being new at the trucking game and more than likely having never experienced a brake failure before, this new driver is now confused, scared and trying to find the problem. Panic sets in. Unable to stop the truck or even slow it down, he is trying to avoid hitting other vehicles, looking at the dash gauges and traffic all at the same time, he misses the signs for the runoff ramp.
Then again, it may have been due to English not being his first language – let's say he misunderstood the signs' meaning in his panic. We don't know for sure.
Did he know the company he was driving for had violations on equipment? Probably not.
Was this mountain driving something new he was experiencing? Yes. More than likely it was. With the lack of mountain driving experience, the odds were against him from the start.
Think about this.
No driver out here today had any kind of experience before they got behind the wheel of a motor vehicle the first time. The first time on that John Deere or the farm pickup, or your first time in a car or a truck.
The first time was the beginning of your learning and experience. If you were lucky, you gained more as time went along and learned many things about driving.
How many years of experience do you have today? 10, 30, 40? You learned something in all those years. When you first started driving you were no expert, nor did you have any experience behind the wheel. Remember at the ripe old age of 23 our subject driver here did not have the knowledge nor the experience most of the older drivers today have.
His lack of experience, along with a few other reasons, may have resulted in a terrible accident that took lives that is going to more than likely ruin his life. A young man that came to America for a better life legally, unlike so many do today, only to see it disappear and leave him alone and more than likely in prison. Why? All due to a mechanical malfunction on the equipment he was driving.
Think about your life behind the wheel of a truck and what you have learned and used over the years. How many close calls you have had? What you have seen happen and wondered how anyone could have survived it? Did you learn from it?
Not one of us is perfect at driving a truck. All we can do is try to be. Try harder to not have an accident, to give the right of way even to the ones that don't have it coming. We have learned to be safe. Not an easy thing to do today.
It really doesn't matter how new or old your truck is. It is manmade. Things wear out and break. For some, too often.
Check your condemnation and take a long hard look at yourself. Ask yourself if that could have been you? A downgrade, a loaded trailer, no brakes. Confusion, fear, and panic. –Gordon Alkire