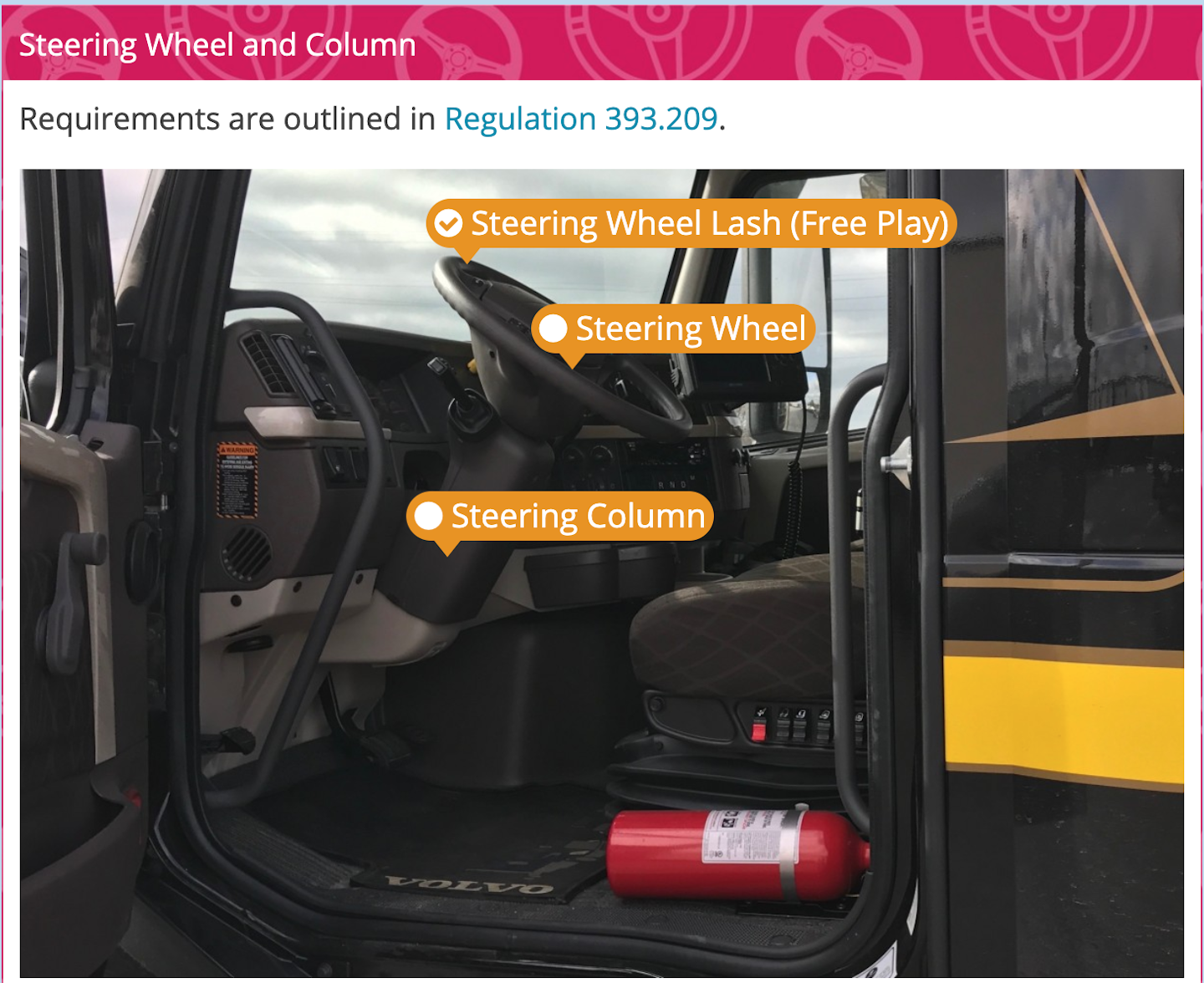 Truck drivers looking to brush up on what inspectors will be looking for in June's International Roadcheck inspection blitz can do so through a free training module offered by Stay Metrics and educational company Luma.
The companies' Roadcheck 2019 eNugget training module is available here throughout May and June. It is optimized to be viewed on any desktop or mobile device.
"For the third consecutive year, we are pleased to offer complimentary training for the transportation industry to prepare for CVSA Roadcheck," said Tim Hindes, co-founder and CEO of Stay Metrics. "We encourage everyone to use and to share this valuable resource to learn and retain essential safety and compliance information."
This year's training module offers information on what inspectors will be looking for with the steering wheel and column, steering systems, axels and torsion bars, suspension systems and more. Stay Metrics and Luma began offering the complimentary training modules for Roadcheck in 2016.
The Commercial Vehicle Safety Alliance's annual International Roadcheck will be held this year from June 4-6 with inspectors focusing on steering and suspension systems.