New numbers from the XPO Logistics broker/3PL show that, as of May, roughly 22,000 carriers were using its new Drive XPO smartphone app to search for loads and transact on XPO Connect, the company digital freight platform. The platform launched just more than a year ago. The company attributes the growth to general user satisfaction and the quality of ongoing enhancements.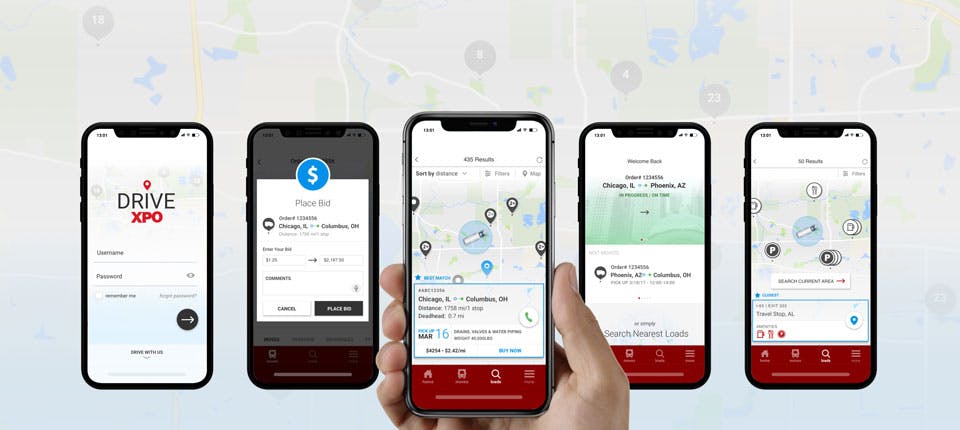 Some recent Drive XPO app enhancements include:
Search-specific alerts that trigger when a driver searches a load board for more than 30 seconds, flagging future loads that match the same parameters;
Push notifications prompting a driver to confirm a pickup four hours in advance, initiating dispatch and tracking once confirmed;
User preferences that can be set for ideal equipment and length of haul, automatically prioritizing those loads in search results;
A mandatory load checklist that requires carriers to confirm equipment and pickup/delivery times prior to booking a load; and
Global, including multicurrency capabilities, multi-language support including French, German, Spanish, and Polish, and EU-compliant privacy policies.
Currently, XPO Connect is utilized by the company's business units for truck brokerage, managed transportation and last mile logistics.