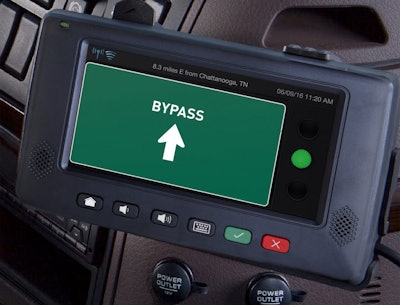 Weigh station bypass service Drivewyze announced Monday, June 24, that it four new bypass locations in Pennsylvania.
The new bypass sites are northbound and southbound I-83 in Newberry and northbound and southbound I-79 near Hadley. The company says the activation of the sites in Pennsylvania gives Drivewyze users continuing service from the bordering states of Maryland, West Virginia and New York.
The Drivewyze PreClear weigh station bypass service is now available at more than 800 locations in 45 states and provinces. It is available on a number of ELD and telematics platforms, as well as through a smartphone app.