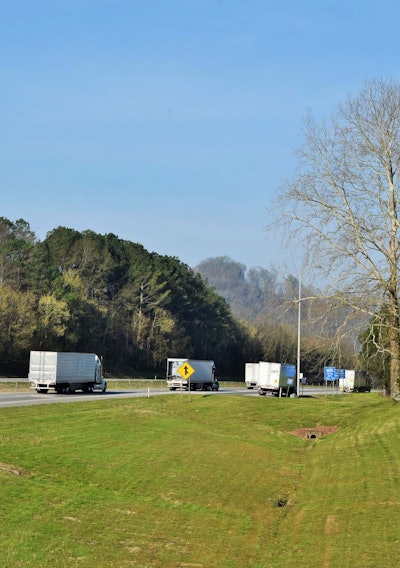 Update – Monday, July 29: The comment period for the proposed rulemaking that would allow CDL applicants to take the knowledge test away from their home state is now open. Comments can be made here through Sept. 27.
Original story follows:
The Federal Motor Carrier Safety Administration is proposing another rule to make changes to how drivers can obtain a commercial driver's license.
The agency announced Wednesday, July 24, a notice of proposed rulemaking that will allow CDL applicants to take general and specialized knowledge tests in states other than the driver's state of residence.
FMCSA says the proposal "will increase flexibility for driver applicants by reducing time and travel expenditures, while having no detrimental impact on safety."
The rule, if eventually made final, would not require states to offer CDL knowledge tests to out-of-state drivers, but it would give states the option to offer the tests, then transmit the results to the driver's home state, which would be required to accept the results.
The NPRM applies to the general knowledge test, as well as specialized knowledge tests for the passenger (P), school bus (S), tank vehicle (N), double/triple trailer (T) and hazmat (H) endorsements. Additionally, CDL holders who wish to add an endorsement can take the applicable knowledge test outside their home state under the proposal.
FMCSA says the proposal will make the knowledge testing process more consistent with the skills testing process, which can already be conducted outside the driver's home state with the results transmitted back to their home state and the home state issuing the license.
"Reducing burdens and expenses on CDL applicants has the potential to increase the number of available drivers," said FMCSA Administrator Ray Martinez. "With the American economy continuing to grow at record pace, the need for more commercial drivers is critical. This proposal offers commonsense regulatory changes that will help CDL applicants, without compromising safety."
The proposal has not yet been published in the Federal Register, but it will be open for comments for 60 days when it is published in the coming days.
This is the third step the agency has taken this year to ease the path to obtaining a CDL. In March, FMCSA published a final rule to streamline the process to upgrade from a Class B to a Class A CDL. Then, earlier this month, the agency published a deregulatory proposal to allow third-party CDL trainers to administer the skills test to their own students.