Trucking news and briefs for Wednesday, Sept. 11, 2019: 
Three New Jersey rest areas temporarily closing
Three service areas on the New Jersey Turnpike and Garden State Parkway are closing for improvements. Drivers who stop at the Turnpike's Vince Lombardi rest stop in Ridgefield, the Richard Stockton rest stop between Exit 7A and 7 in Hamilton, and the Parkway's Forked River service area will have to find alternatives.
The New Jersey Turnpike Authority said facilities at the Vince Lombardi service area in Ridgefield, which closed last Friday, will be demolished and a new one will be built. During construction, there will be limited services and the food court will not be open. Portable restrooms and food trucks will be provided. Truck parking will remain open, and diesel will be available. The Richard Stockton service area between Exit 7A and 7 in Hamilton closed Monday, Sept. 9, and the Forked River service area closed Tuesday, Sept. 10. There will be no access to these two locations.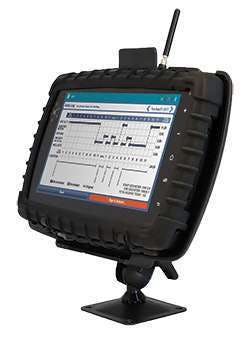 Pedigree Technologies adds front-view camera to ELD
Pedigree Technologies introduced CameraView, a plug-and-play front-view camera for drivers and fleets to capture recordings of what led up to and followed a critical event, such as a crash. CameraView is the most recent addition to Pedigree Technologies' OneView platform that includes an ELD and data connection with applications for asset tracking, fleet management, maintenance, dispatching and more.
Women in Trucking's 2019 'most influential woman' award finalists
The Women in Trucking Association (WIT) and Freightliner Trucks announced six finalists for the 2019 Influential Woman in Trucking award in this the ninth year running for the honor.
The award highlights the achievements of female role models and trailblazers in the trucking industry. More than 100 outstanding nominations were submitted for this year's award, recognizing women in various roles in the industry. One professional driver was among the six: Kellylyn McLaughlin, with Schneider National and also an "over-the-road training engineer" with experience bringing new hires through the company training program. The remaining five honorees:
Niki Bolton, senior truck auditor & executive projects officer, American Truck & Rail Audits, Inc.
Kristy Knichel, president & CEO, Knichel Logistics
Ruth Lopez, director of transportation management, Ryder Logistics
Jodie Teuton, vice president, Kenworth of Louisiana
Lidia Yan, CEO and co-founder, NEXT Trucking