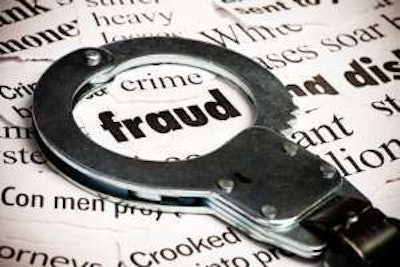 A Maryland man recently pled guilty to federal fraud charges after he allegedly bilked more than $1 million from truck drivers, fleets and brokers in a double brokering scheme.
The Department of Justice says William Francis Hickey, III, of Elkton, Maryland, was the managing member of Hickey Consulting LLC and president of Latino Consulting LLC, both headquartered in Baltimore.
DOJ says that between May 2016 and January 2019, Hickey deposited more than 1,000 fraudulently obtained checks worth $1,171,314.11 into his business bank accounts.
Hickey admitted that he and his co-conspirators obtained what DOJ calls "truck industry checks," such as Comcheks or similar services, from brokers by posing as legitimate trucking companies and entering into agreements to transport freight. They then re-brokered the same loads to actual trucking companies and received payment from brokers for services they didn't provide.
Once the actual trucking companies picked up a load, DOJ says Hickey and his co-conspirators requested an express code from the broker for a fuel advance payment, and in some cases requested a second express code after the load was delivered to deposit a second check. Additionally, DOJ says the conspirators did not pay the legitimate trucking companies for their services.
Hickey faces a maximum sentence of 20 years in federal prison. His sentencing is scheduled for Dec. 20.