Trucking news and briefs for Thursday, Dec. 5, 2019:
New version of My20 ELD available with added features
The Konexial released its DriveLife version of the My20 ELD, based and developed with what it calls "edge computing" telematics technology to automatically log a driver's location, hours of service and available capacity in-cab, independent of connectivity.
"All data, algorithm and logic analysis is done within the cab on iOS and Android platforms," said Ken Evans, Konexial CEO. "My20 DriveLiFE won't go 'out of service,' as it is protected against data loss and interruption [caused by] network availability and even against cloud-based server downtime. My20 DriveLife includes an upgrade to the Drive functions with mapping, turn-by-turn directions, points of interest and review, while also adding functions designed for driver self-improvement in five areas: spiritual, financial, social, physical, and environment.
Other enhancements:
Proprietary ratings for fuel, parking, weigh stations, rest areas, restaurants, and truck dealerships
Dock411 dock information includes loading dock details like average wait times, weight limits, parking situations and load/unload procedures
The new version is currently available in the Apple App store. It will be available in the Google Play store for Android by the end of the month.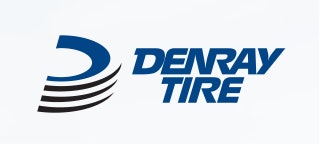 Denray Tire in Canada now Michelin retread franchisee
Michelin North America announced Denray Tire will join Michelin Retread Technologies (MRT) as a franchisee manufacturing commercial truck retreads servicing Manitoba and Saskatchewan. Operating since the 1970s, Denray Tire is a family-owned and operated business in western Canada, and formerly a Bandag retread facility. The 25,000 square-foot MRT facility employs 13 associates. For 45 years, Denray has a dealer of Michelin, BFGoodrich and Uniroyal products that include commercial truck, agriculture, industrial, passenger/light truck, motor home and trailer tires. It's also a member of the Michelin Commercial Service Network (MCSN), with nine locations in Canada.