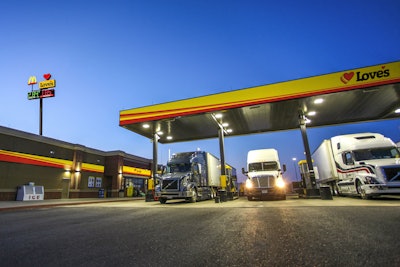 Trucking news and briefs for Monday, Dec. 16, 2019:
Deaf truckers want hearing requirements removed
The National Association of the Deaf is petitioning the Federal Motor Carrier Safety Administration to remove the requirement for interstate truckers to be able to hear. The group also asks that FMCSA amend the requirement that drivers be able to speak, and the rule prohibiting the use of interpreters during the CDL skills test.
FMCSA has previously granted exemptions concerning physical qualifications for deaf and hard of hearing truckers, NAD says the rule should be changed to remove the regulatory barriers for these individuals. The group also contends that the hearing and speaking requirements are violations of the Rehabilitation Act of 1973.
FMCSA clarifies that in its exemptions for deaf and hard of hearing drivers, it did not provide relief from the requirement that drivers be able to communicate in English or the prohibition against interpreters during the CDL knowledge and skills tests. The agency says the exemptions provided clarifications on how those requirements should be applied in the context of deaf or hard of hearing drivers.
NAD's full petition can be seen here. FMCSA is accepting public comments on the request here through Feb. 14.
Love's reopens Tacoma, Washington location
Love's Travel Stops has reopened its Tacoma, Washington location off of I-5, which offers 83 truck parking spaces. The store closed for renovations in September 2018.
The updated travel stop offers drivers Chester's Chicken, Godfather's Pizza and Subway restaurants; eight diesel lanes; eight showers; laundry facilities; Love's Truck Tire Care; and more.