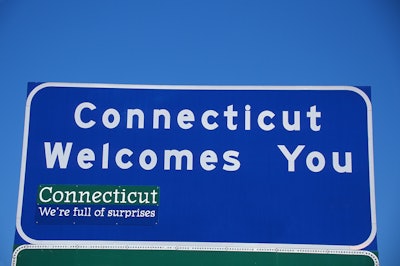 Trucking news and briefs for Friday, Feb. 21, 2020:
Connecticut governor backs off of trucks-only tolls, for now
Connecticut Gov. Ned Lamont in a press conference Wednesday announced he's going to back off on pushing for trucks-only tolls in the state, at least for now, while state lawmakers continue to put off voting on the issue.
"I think it's time to take a pause," he said in the press conference. "If these guys [legislators] aren't willing to vote and step up, I'm going to solve this problem. Right now, we're going to go back to the way we've done it for years in this state when we just kept kicking the can down the road."
While Lamont himself isn't going to continue pushing for trucks-only tolls in this legislative session, state legislators could still decide to vote on the issue.
Lamont, a Democrat, submitted a plan in December that called for trucks-only tolls on 12 bridges on major thoroughfares in the state, but he said Wednesday neither Democrats or Republicans in the state legislature "are willing to make a choice right now" on how to fund the state's transportation needs.
He added that the legislature was supposed to vote Thursday, Feb. 20, on the bill, but lawmakers came to him Wednesday saying they needed more time before the vote. Lamont said the trucks-only toll plan he submitted would generate approximately $200 million for state infrastructure funding, and since legislators aren't voting on the tolling plan, he will get the $200 million from bonds.
"I've lost patience [in the legislature]," he said. "We're going to fix our transportation plan. They've asked for another week, another month, for six months. I said finally enough. We're going to go forward and put in place our plan to fix transportation."
Flooding prompts emergency declaration, HOS suspension in Alabama
Due to flooding from excess rains across Alabama this month, Gov. Kay Ivey issued an emergency declaration, which automatically triggers a suspension of hours of service regulations for truckers providing emergency relief to flooded areas in the state.
Ivey's declaration says flooding has caused "significant damage to public and private property and may seriously disrupt essential utility services and systems."
Drivers hauling emergency- or disaster-related materials, supplies, goods and services for affected areas are exempt from HOS regulations. The waiver ends when drivers stop their direct assistance or when the declaration ends. The emergency declaration does not have an expiration date and says it will "remain in full force and effect for the duration of this state of emergency."
Pilot adds new food options to truck stops
Pilot Company is introducing jumbo breakfast burritos at more than 300 of its Pilot and Flying J travel centers.
With options in both smoked beef brisket and pulled chicken, the burritos also include scrambled egg, tater tots, a blend of cheddar and Monterey Jack cheese, and fire-roasted peppers and onions.
Starting Wednesday, Feb. 26, Pilot Company is also bringing back its fish sandwich and entrée to 270 Pilot and Flying J locations, which will be available throughout the Lenten season until mid-April, while supplies last.
Both of these new items apply to the ongoing 25% off deli food exclusive deal through March 1, which truckers can redeem in the Pilot Flying J app.