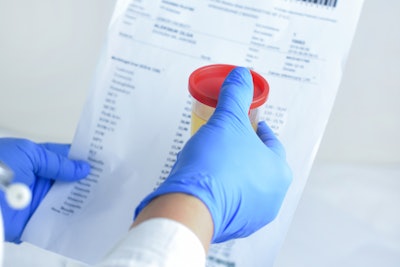 Some of the 8,000 drivers who've failed a drug test since a federal database began gathering such records Jan. 6 could remain behind the wheel for months, say those familiar with the system.
Commercial drivers who applied to drive for another fleet and were turned away for failing a pre-employment drug test in recent weeks could still be driving today for the fleet where they're already employed. Such drivers could remain there until their fleet runs the required annual query of the Federal Motor Carrier Safety Administration's new CDL Drug and Alcohol Clearinghouse.
"There are situations where things could fall through the cracks," says Tom Fulmer, vice president of National Drug Screening, a national provider of DOT drug tests.
The database of drivers is meant to curb job-hopping drivers who've failed a drug test from holding or gaining employment. DOT said Friday that more than 8,000 records have been added to the database since Jan. 6, the date that the clearinghouse rule took effect. That means that more than 8,000 CDL holders had failed or refused a drug test (or committed an alcohol violation) as part of a pre-employment screening, random drug test or post-accident test since Jan. 6.
Those who have failed a random drug test or a post-accident test have likely been sidelined, but "it's not impossible" for those who failed a pre-employment drug test to have missed detection, says Kathryn Russo, an advisor for drug testing law at the law firm Jackson Lewis P.C. It's unclear "how many of those 8,000 that would apply to," she says.
Fleets are required to run an annual query to check for records on their drivers. But just six weeks in, it's likely the case that many fleets haven't run their annual query. There's no mechanism for notifying fleets when one of their drivers fail a drug test during a pre-employment test at another fleet, other than the annual query.
By law, drivers are required to notify their fleet if they fail a drug test. "If that doesn't happen, the only way their employer would learn of it would be through a query" to the Clearinghouse, says Kathy Close, a compliance expert at J.J. Keller. Like Russo, she says it's unknown how many of the 8,000 reported entries are current drivers who failed a pre-employment screening or who failed a random drug test.
FMCSA told Overdrive in a statement that any driver who fails a drug test and has not completed the required return-to-duty procedures is disqualified from driving.
But, says Close, "it's up to the employer to learn of it," if a driver doesn't notify their fleet they've failed a drug test elsewhere.
What's more, this issue isn't isolated to the Clearinghouse's first year. If a driver fails a pre-employment drug test when applying for a job in in February 2021, for example, and a fleet doesn't run a query on their drivers until December, that driver theoretically could retain employment for 10 months despite having failed a DOT-required drug test.
The best practice to prevent this situation, says Close, is for fleets to ping the Clearinghouse more often than the once-annual requirement.
Queries cost $1.25 per query per driver. If carriers run their entire fleet monthly, that's $15 a year per driver. "That's a small investment," says Fulmer, to know if one of your drivers has failed a drug test.
Fulmer and Close advise that carriers update their drug testing policy forms to ensure that drivers are informed that fleets can query the database regularly, rather than once annually.