Trucking news and briefs for Tuesday, March 3, 2020: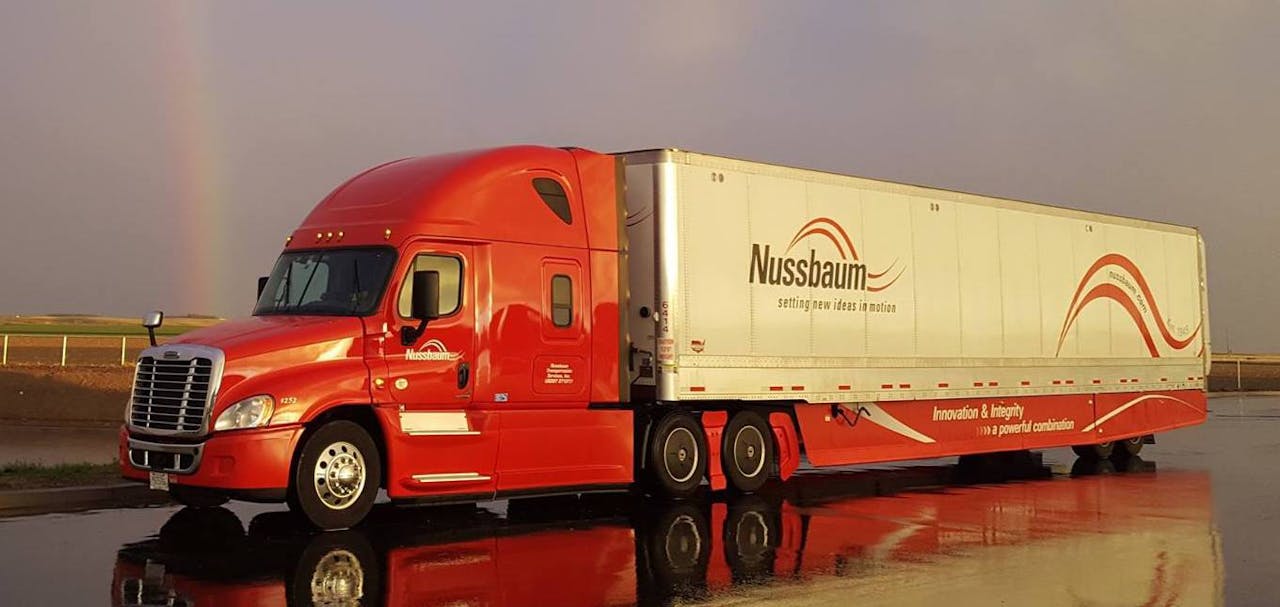 Nussbaum, Boyle Transportation named 'Best Fleets to Drive For' by TCA
Nussbaum Transportation and Boyle Transportation took the top honors Monday, Mar. 2, in the Best Fleets to Drive For program from the Truckload Carriers Association in partnership with CarriersEdge.
For Nussbaum Transportation, 2020 was a nearly identical repeat of last year when it won the "Best Overall Fleet" award for the small fleet category. This year the Hudson, Ill.-based carrier won in the large fleet category.
Boyle Transportation, in Billerica Mass., was awarded Best Overall Fleet for the small fleet category. All finalists and the two fleets who were awarded the top prizes were selected using data collected through the fall of 2019.
Nussbaum, with 442 drivers, was noted for its approach to new technology adoption, where a focus on personal needs ensures the enhancements optimize, rather than disrupt, driver efficiency. The company's creative approach to HR and professional development programs also earned top scores across a variety of categories, according to a news release.
Boyle Transportation, with 133 drivers, stood out for its investments in driver support programs and operational efficiency improvements. Its guaranteed pay, provision of cell phones and connectivity tools, and a generous scholarship offering all demonstrated a willingness to invest in areas many fleets are reluctant to explore. –Aaron Huff, CCJ
Kentucky police targeting aggressive drivers during two-week enforcement blitz
The Kentucky State Police Commercial Vehicle Enforcement Division is looking for aggressive car and truck drivers during a two-week enforcement blitz that began Sunday, March 1.
KSP kicked off the Ticketing Aggressive Cars and Trucks (TACT) Blitz this month targeting drivers (both passenger and truck) who exhibit aggressive driving behaviors, including improper lane changes, speeding, following too closely, not leaving enough space to pass and failure to yield the right-of-way.
"Many preventable crashes result from unsafe driving behavior such as speeding, distracted driving and following too close," says KSP Sgt. Jason Morris. "Often times, we see this on our highways when motorists and commercial vehicle drivers struggle to share the road."
Owner-operator pleads guilty, sentenced for operating trucks without license
A Louisiana-based owner-operator pleaded guilty and was sentenced to nine months of probation for operating a commercial vehicle without a CDL, according to the Department of Transportation's Office of Inspector General.
Joseph Malmay, owner of Jack Malmay Logging, was also ordered not to operate a tractor-trailer without first obtaining the appropriate licenses.
Former Texas DPS employee pleads guilty to CDL scheme
Alonzo Blackman, a former Texas Department of Public Safety employee, pleaded guilty Feb. 13 to conspiracy to commit mail and honest services fraud connected to a scheme to issue fraudulent CDLs, according to DOT OIG.
Blackman allegedly accepted money in exchange for falsely certifying that CDL applicants passed the skills portion of the CDL test when they had either failed or not taken the test. OIG says Blackman gave two co-conspirators temporary licenses for the applicants, and DPS later mailed them permanent CDLs.