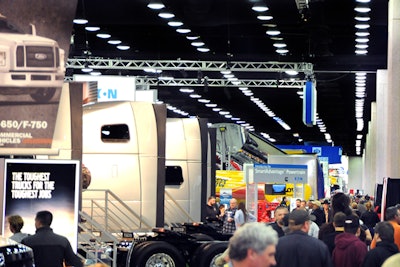 Organizers of the Mid-America Trucking Show announced Thursday afternoon they are canceling the 49th annual event, which was scheduled for later this month, due to the spread of the new coronavirus, COVID-19, in the U.S.
Show management, in a note on the show's website, said the decision was made after consultation with exhibitors and Kentucky officials.
"It is with a heavy heart and deep regret that we announce the cancellation of the 2020 Mid-America Trucking Show scheduled for March 26-28 in Louisville, Kentucky," the note states. "In light of today's extraordinary circumstances and with an abundance of caution, this decision has been made with the health and safety of our attendees, exhibitors, employees and show partners in mind," organizers said.
Show management says the show will return in 2021 for its 50th anniversary on March 25-27 in Louisville.