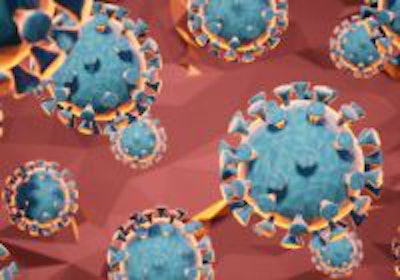 Trucking news & briefs for Monday, May 11, 2020:
CDC issues COVID-19 guidance for truckers
The U.S. Centers for Disease Control and Prevention has released new guidance to help truck drivers protect themselves during the COVID-19 pandemic.
"As a long-haul truck driver, you spend many hours alone in the cab of your truck," CDC says. "However, there are times when you will be at increased risk of exposure to COVID-19. For long-haul truck drivers, potential sources of exposure include having close contact with truck stop attendants, store workers, dock workers, other truck drivers, or others with COVID-19, and touching your nose, mouth or eyes after contacting surfaces touched or handled by a person with COVID-19."
Among recommendations for truck drivers are:
Notify your employer and stay home if you are having COVID-19 symptoms
Make a plan with your employer and family as to what to do if you get sick on the road, including where to stop, how to seek medical advice and plans for freight delivery
Limit time spent outside the cab when fueling, loading and unloading, and at rest and fuel stops
Use paperless, electronic invoicing for fueling, deliveries and more
Clean and disinfect frequently touched surfaces in your truck
CDC's full list of recommendations can be found here.
PrePass bypassing integrates with telematics provider
Users of the Geotab telematics platform are now able to integrate PrePass' Motion app within Geotab's service, PrePass notes. Motion gives qualified motor carriers an additional option to expand weigh station bypass opportunities. PrePass Motion uses a cellular connection to provide carriers with weigh station bypassing and in-vehicle driver safety alerts. Drivers will receive alerts indicating work zones ahead, gusty wind areas, steep grades and no commercial vehicle roads, among others.
"The integration of PrePass Motion for Geotab customers provides seamless access to bypass and safety alerts through the Geotab Drive application," said Mark Doughty, president and CEO of PrePass Safety Alliance. "We are excited to offer this integration and help more carriers save time and fuel, while improving highway safety."
As a bundled service, PrePass Motion includes optional use of an RFID transponder to provide for electronic toll payment services. Customers also receive access to Inform Safety software to help assess safety performance and improve scores. Inform provides inspection, violation and weigh station bypass data dashboards available only through PrePass.
Deadline to enter ATHS virtual truck show approaches
The American Truck Historical Society is still accepting entrants for its first-ever virtual truck show through Friday, May 15.
ATHS says it has already registered 400 trucks from five countries. It hopes to have 1,000 trucks representing 25 countries. Registration is free. The group's annual show and convention will be held May 28-30.
"Wherever you are in the world, we want to see your trucks," ATHS says. "We want to see your old working trucks, your polished antiques, your rusted-out originals and everyday drivers. From tractors, trailers to pickups, all your trucks are welcome. Plus, you can enter up to five different trucks per registration."
Registration is available here.
Love's opens new Alabama, Mississippi locations
Two new Love's Travel Stops locations in Smiths Station, Alabama, and Walnut, Mississippi, add 109 truck parking spaces to the company's network.
The Alabama location, along U.S. Highway 280, offers 51 truck parking spaces, Chester's Chicken and Godfather's Pizza restaurants, six diesel lanes, six showers, laundry facilities and more.
The Mississippi store, located off U.S. Highway 72, offers 58 truck parking spaces, a Godfather's Pizza restaurant, five diesel lanes, four showers, laundry facilities and more.
The locations are the company's 15th and 16th in Alabama and Mississippi, respectively.
Window films manufacturer recognized by Skin Cancer Foundation
Madico Inc, a manufacturer of automotive window and other films, was awarded the Seal of Recommendation by The Skin Cancer Foundation for its automotive, architectural and safety and security window films, which block 99% or more UVA and UVB radiation, exposure to which can be a chief contributing factor in skin cancers.
Madico is proud to have its solar control window films recommended by The Skin Cancer Foundation, the company said.
According to the Skin Cancer Foundation:
Skin cancer is the most common cancer in the United States and worldwide.
1 in 5 Americans will develop skin cancer by the age of 70.
More than 2 people die of skin cancer in the U.S. every hour.
An estimated 90 percent of skin aging is caused by the sun.
The Skin Cancer Foundation website features a helpful Product Finder Tool to narrow down the right sun protection choices for you. Madico offers a dealer directory to help research local service outlets.