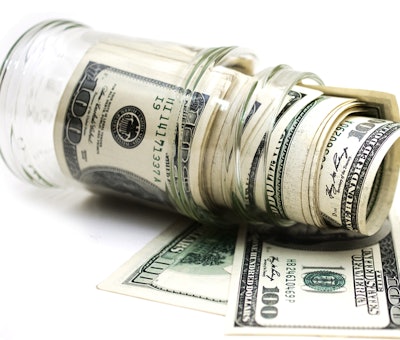 Trucking news and briefs for Wednesday, June 3, 2020:
ATRI asks for carrier cost info for annual report
The American Transportation Research Institute is calling on motor carriers of all sizes to participate in its annual Operational Costs of Trucking report.
The report collects cost information from trucking companies and owner-operators, including information on driver pay, fuel costs, insurance premiums and lease or purchase payments.
Carriers and owner-operators are asked to provide full-year 2019 cost per mile and/or cost per hour data using the online data entry form.
Iowa 80 Truckstop inducted into Howes Hall of Fame
Lubricants producer Howes has named the Iowa 80 Truckstop as its third inductee in the Howes Hall of Fame, which the company launched in March to celebrate its 100th anniversary.
The iconic truck stop in Walcott, Iowa, opened in 1964 as a single building, up and running before I-80 was completed. At the time, Iowa 80 founder Bill Moon was responsible for finding land and building truck stops for Standard Oil. He located the spot for Iowa 80, and they built and opened it at what is now Exit 284 off I-80.
In 1984, after nearly 20 years of managing the place, Bill and his wife Carolyn convinced Standard Oil (now Amoco) to sell to them the land and buildings of their beloved truck stop. These days, Iowa 80 is overseen by the second generation of the Moon family. The Moon's daughter, Delia Moon Meier, is the truck stop's senior vice president.
Women in Trucking President and CEO Ellen Voie and trucking singer-songwriter Tony Justice were the first two inductees into the Howes Hall of Fame.
Indiana Motor Carrier Services resuming in-person service for plate pickup, cash payments
Though most services can be conducted onlinevia motorcarrier.dor.in.gov, Indiana's Department of Revenue May 20 began accepting appointments for in-person customer service that started May 26. Customers needing in-person service can schedule an appointment online at Appts.dor.in.gov or by calling MCS directly at 317-615-7200. Appointments are limited to payments for transactions that cannot be made over the telephone or online and license plate and decal pickup that cannot otherwise be mailed.
When customers arrive for their scheduled appointment, they will be instructed to call the customer service phone number posted on the MCS entrance door or within their appointment confirmation, to let the MCS team know they have arrived. Appointments are limited to one person or one account per scheduled appointment.