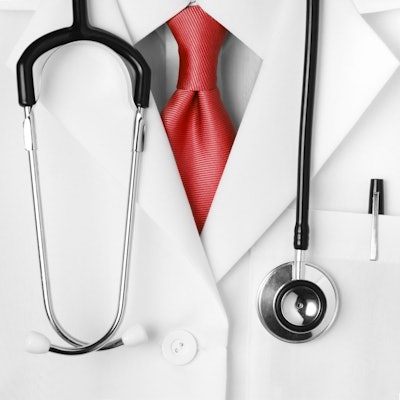 Trucking news and briefs for Tuesday, June 16, 2020:
Drivers get through Sept. to renew expired CDLs, med certs
The Federal Motor Carrier Safety Administration has extended a waiver that gives truck drivers additional time to renew their expired CDLs and medical certificates due to the COVID-19 pandemic.
Drivers now have until Sept. 30 to renew licenses and certificates that expired on or after March 1. The initial waiver, granted on March 24, extended the expiration dates until June 30.
In addition to CDLs and medical certificates, the waiver also includes commercial learner's permits, extending the validity period for CLP holders without requiring them to retake the general and endorsement knowledge tests.
States, CDL holders, CLP holders and interstate non-CDL commercial drivers are covered under the waiver, FMCSA says.
The agency says truckers have had difficulty scheduling DOT physicals and driver's license renewals due to the ongoing COVID-19 pandemic.
Great Salt Lake Truck Show moves online
Because of restrictions prompted by the COVID-19 coronavirus pandemic, the 31st annual Great Salt Lake Truck Show will be held online rather than at the at Electric Park at Thanksgiving Point in Lehi, Utah. The show will be staged online Aug. 14 and 15.
The show is a benefit Kidney Kamp for Kids. Proceeds from the truck show enable more than 200 children who have kidney failure, are on dialysis, or are awaiting a transplant to attend a camp in the Utah mountains.
The Salt Lake show is the latest trucking event to postpone or go virtual. It began in March when the Mid-America Trucking Show announced it would cancel this year. Several other shows and trucking events have postponed or gone online since then. The American Truck Historical Society successfully staged its annual convention and truck show online in late May.
NTTC postpones tank truck driver award
Officials with the National Tank Truck Carriers announced that the 2019-2020 Professional Tank Truck Driver of the Year program has been postponed due to the COVID-19 coronavirus pandemic. A grand champion from the current eight finalists will be named at the organization's 2021 annual conference May 2-4 in San Diego.
The 2019-2020 champion finalists are:
Ronald Baird, Hoffman Transportation LLC./ G&D Trucking, Inc.
James W. Ellis, Sr., Grammer Industries, Inc.
Ronald Evans, Liquid Cargo, Inc.
Darrien Henderson, J & M Tank Lines, Inc.
Alen Smailovic, Highway Transport
Abdul Standfield, Quality Carriers, Inc.
Edward Stasyshyn, Trimac Transportation
Tony Stinnett, Usher Transport, Inc.
"This year's prestigious award was to have been presented in May this year at our 75th anniversary celebration in Washington D.C., which was canceled due to the COVID-19 pandemic," said Ryan Streblow, NTTC executive vice president. "I realize that this difficult decision was a disappointment for the entire association, particularly the fine individuals in our finalist group."