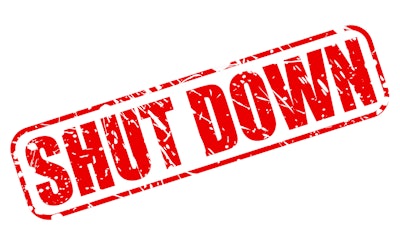 Trucking news and briefs for Thursday, July 23, 2020:
FMCSA effectively shuts down trucker following fatal crash, subsequent positive drug test
Ohio-based truck driver Cory Robert Withrow has been effectively shut down by the Federal Motor Carrier Safety Administration following a crash that killed four children and a subsequent positive drug test.
FMCSA says Withrow was driving along I-70 in Indiana "at speeds exceeding the posted speed limit" when he hit a line of vehicles slowed or stopped in a construction zone. Four minor children, siblings, who were in one of the vehicles, were killed.
The agency adds Withrow admitted at the scene that before the crash, he was distracted by looking at his cell phone. He also subsequently tested positive for controlled substances. Specifically, he tested positive for amphetamines, methylenedioxymethamphetamine (MDMA) and cannabis.
Withrow was charged by the state of Indiana with four counts of reckless homicide, four counts of causing death when operating a motor vehicle while intoxicated, and one count of causing catastrophic injury when operating a motor vehicle while intoxicated.
TruckPark reservation system to be integrated into DAT One app
DAT Solutions has partnered with TruckPark to bring the parking reservation system to the DAT One mobile app.
TruckPark allows drivers to enter an address to access a map, view a detailed list of locations with available parking and then pay for a space to reserve it. Parking rates vary in different regions of the country, with an average of $15 per night. There is no additional charge for using TruckPark to make the reservation.
"DAT is dedicated to taking the uncertainty out of freight, and finding safe and secure parking is one of the biggest uncertainties drivers face when out on the road," said DAT President and CEO Claude Pumilia. "Integrating TruckPark into our free DAT One mobile app, along with our mapping and services tools, will give truck drivers access to the most comprehensive, nearby parking options when they need to stop."
Tesla Semi, still on track for 2021, set to be built in Texas
Texas has long been known for its insatiable appetite for trucks, so it's only fitting that electric automaker Tesla announced Wednesday that is has tapped the Lone Star State for its Cybertruck Gigafactory.
Tesla's fourth U.S. Gigafactory will be located just outside Austin and charged with building the company's first electric pickup, along with Model Y and Model 3 for the East Coast, and the company's long-awaited Semi.
In April, Tesla said it would shift first Semi deliveries to 2021 – the second time initial rollout had been delayed since it was unveiled in 2017. When the sleek zero-emission tractor was unveiled in Hawthorne, California – the home Tesla Motors' design center and company founder Elon Musk's SpaceX rocket factory – production was penciled in for 2019, and orders began to trickle in from the likes of UPS, FedEx, PepsiCo, Anheuser-Busch, J.B. Hunt and Walmart.
PS Logistics acquires Arkansas-based flatbed fleet
Birmingham, Alabama-based PS Logistics announced this week it has completed its acquisition of substantially all assets of Diamond State Trucking, RDA Tractor and RDA Trailer. Terms of the deal were not disclosed.
PS Logistics says the acquisition will further strengthen its operations in the Southeast and provide it with an additional terminal in Malvern, Arkansas, where Diamond State is headquartered.
The Diamond State Trucking acquisition continues PS Logistics' acquisition strategy of partnering with families and owners within the flatbed trucking segment. Since 2012, PS Logistics has acquired 18 trucking and brokerage operations.
According to FMCSA data, Diamond State operates 42 trucks.