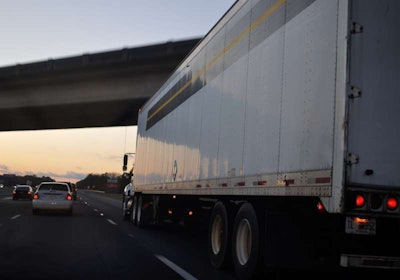 The Trucking Law segment is a monthly feature on Overdrive, in which we pose commonly asked questions from truckers and owner-operators to legal experts. In this installment, attorney Paul O. Taylor goes into truckers' rights when a carrier defames them. Find all Trucking Law installments via this link.
If you've been defamed by a former trucking employer, you have the right to tell your side of the story. In some cases, you have the right to have false information removed from your file maintained by a former employer and from reports maintained by HireRight. You also have the right to post a rebuttal on your DAC Report.
BACKGROUND CHECK REQUIREMENTS. If you apply for work with a carrier, the Federal Motor Carrier Safety Regulations (49. C.F.R. § 391.23) require a motor carrier to perform a safety background check within 30 days after your employment as a driver begins. The check must include contacting carriers for which you worked within the past three years. The investigation may consist of interviews, letters or a DOT background check form. The hiring carrier must make a record of its background check. The check must include, at a minimum, a list of your DOT recordable accidents, including any fatalities, bodily injuries and towing of the vehicle required, along with the dates and locations. The background check also must include controlled substance or alcohol testing violations during those three years.
YOUR RIGHT TO REBUT A BACKGROUND CHECK. Upon your request within 30 days after being hired or denied employment, an employer or a prospective employer must provide you with the information obtained from your previous employers. I recommend that drivers ask for this information even if they are hired so they can learn of information that needs correction.
Regulations require you to send any rebuttal to the previous employer with instructions to include your statement in your safety performance history. Your previous employer must send a copy of your rebuttal to your prospective employers with any response to background checks that are made during the next three years.
Federal Motor Carrier Safety Administration regulations prohibit civil suits against your former employer for defamation – slander or libel – for providing false or misleading information in response to a mandatory background check. The one exception is when the former employer knowingly provides false information, thereby becoming subject to FMCSA fines.
DISPUTING CONSUMER REPORTS. DAC Reports are subject to the Fair Credit Reporting Act. The FCRA requires a reporting agency, such as HireRight, to provide you with a free copy of your report annually. Drivers should review their report annually. If your DAC Report is inaccurate, you may file a dispute with HireRight, including supporting information, and ask them to investigate. Do it in writing, and keep a copy of the information you provided.
HireRight must investigate your dispute. However, for the most part, the investigation only needs to consist of asking the carrier with the inaccurate information to respond. If the carrier does not respond within 30 days, the inaccurate information must be removed from your file. If the carrier responds later than 30 days, the inaccurate information may be placed back on your report.
Should the consumer reporting agency investigate and choose to leave the inaccurate information on your report, you have the right to submit a rebuttal of up to 100 words.
TAKING IT TO COURT. So the first step for drivers to resolve misinformation in their file is to ask the former employer to correct it. Failing that, the next step should be to dispute the inaccurate information with HireRight or other reporting agency.
As a last resort, you can file a lawsuit, which can be lengthy and costly. Since reporting agencies and employers have a legal obligation to provide accurate information, the FCRA allows you to bring civil actions in federal court and recover damages and attorney's fees.