Trucking news and briefs for Thursday, Oct. 1, 2020: 
Former interim FMCSA boss joins self-driving tech company
Jim Mullen, the former Acting Administrator of the Federal Motor Carrier Safety Administration, has joined self-driving technology company TuSimple to serve as its Chief Legal and Risk Officer, effective immediately.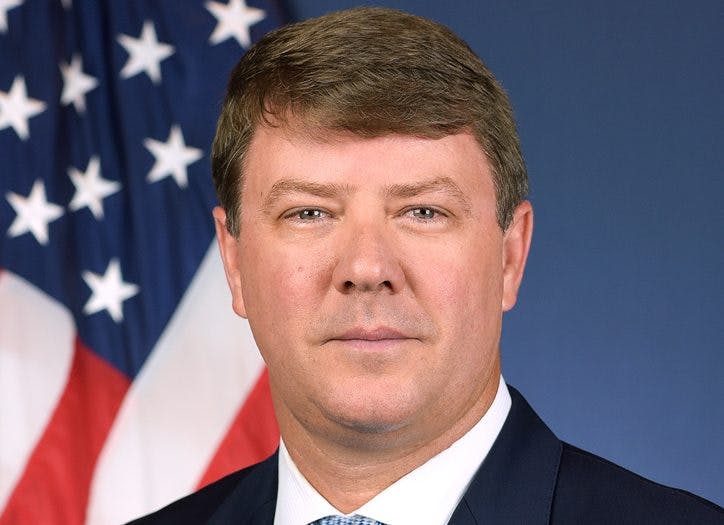 In this role, Mullen will oversee legal affairs, risk management strategy and help continue to develop TuSimple's approach to safety.
Mullen resigned from his post as interim boss at FMCSA at the end of August. He had served in that role since October 2019.
Before joining the Department of Transportation, Mullen ran a consulting firm specializing in transportation and cross-border trade. He was also the executive vice president and general counsel of Werner Enterprises.
TuSimple currently operates a fleet of 50 autonomous trucks in Arizona, New Mexico and Texas.
Iowa trucking group handing out free lunches on 10-4
The Iowa Motor Truck Association will hand out free lunches to truck drivers at three weigh stations in the state on Sunday, Oct. 4.
Free boxed lunches and giveaways will be handed out beginning at 11 a.m. IMTA noted there will be "absolutely no enforcement activities" at the scale houses during the event. The three locations are:
Salix scale on I-29 Southbound at milemarker 132 (south of Sioux City)
Dallas County scale on I-80 Eastbound at milemarker 115
Brandon scale on I-380 Northbound at milemarker 53 (between Cedar Rapids and Waterloo)
ELD provider Pedigree partners with Drivewyze
ELD provider Pedigree Technologies will add the Drivewyze PreClear Weigh Station Bypass and Drivewyze Safety Notifications to its OneView ELD Chrome platform.

Once integrated, Drivewyze will transmit safety scores, registration and IFTA tax compliance information to the weigh station, which then calculates the information against the bypass criteria established by the state. If the carrier and truck pass the criteria, at one mile out, the driver receives permission to bypass the site. The better the carrier's safety score, the more bypasses are typically granted.
"We offer our customers an award-winning fleet management system — from asset tracking to dash cam solutions to electronic work orders and more," said Josh DeCock, Pedigree Technologies' vice president of product management. "We're thrilled to be adding Drivewyze PreClear and Drivewyze Safety Notifications to our package. It will make a huge difference for our customers' drivers — and, the beauty is, it can be activated within minutes."